Senate splits over bill to avoid government shutdown
Send a link to a friend Share
[September 23, 2016] By David Morgan

WASHINGTON (Reuters) - A behind-the-scenes congressional battle to avoid a U.S. government shutdown broke into public view on Thursday when Republicans produced a stop-gap funding bill that Democrats immediately rejected.

The federal fiscal year ends on Sept. 30 and Congress must pass a spending measure by then to keep the government open. In recent years, lawmakers have seldom been able to agree on a full federal budget and instead have relied on stop-gap measures.

Senate Majority Mitch McConnell capped weeks of labored negotiations by proposing a continuing resolution that would fund government agencies from Oct. 1 through Dec. 9 at an annual rate of just over $1 trillion.

The measure also includes $1.1 billion to combat the spreading Zika virus, $500 million in flood relief for states including Louisiana and funding for U.S. military operations overseas at an annual rate of $74 billion.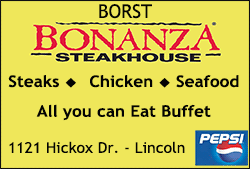 "There have been broad requests for a clean continuing resolution. So that's what I've just offered," said McConnell, a Kentucky Republican, who described the measure as a product of bipartisan negotiations.

Democrats quickly opposed the resolution as "a Republican-only bill" that would not help Flint, Michigan, cope with lead-contaminated water and would leave in place a prohibition against the U.S. Securities and Exchange Commission requiring public companies to disclose political spending.

"We Democrats cannot vote for that," said Senator Barbara Mikulski, top Democrat on the Senate Appropriations Committee.

White House spokesman Josh Earnest told reporters that plans were already in place for an orderly government shutdown in the event that Congress cannot agree on a funding measure.
An empty speaker's lectern is seen in the rain outside the U.S. Capitol in Washington, October 10, 2013. REUTERS/Jonathan Ernst
McConnell left out a provision backed by Republican presidential nominee Donald Trump and his former White House rival, Senator Ted Cruz, that would have stopped the U.S. government from moving oversight of the internet's technical management to a global community of stakeholders on Oct. 1.

Also absent was language that would have enabled the U.S. Export-Import Bank to approve loans or guarantees of more than $10 million. Republicans and Democrats had sought to include a provision, but the issue proved too controversial for the must-pass funding resolution.

A senior Republican aide said the Senate would begin voting on the funding legislation as early as Monday.

(Additional reporting by Richard Cowan and Roberta Rampton; Editing by Cynthia Osterman and Peter Cooney)
[© 2016 Thomson Reuters. All rights reserved.]
Copyright 2016 Reuters. All rights reserved. This material may not be published, broadcast, rewritten or redistributed.