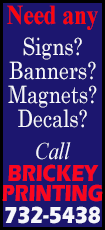 Skylar Hayes (23) had 15 kills and 19 digs in an outstanding night for the Hilltoppers. But the most solid all-around performance came from senior Alexandra Beckers, who had 12 kills, 12 assists, 12 digs and 2 aces.

Beckers has stepped up her game since the start of the season and has embraced a new role on the team. "Now that I am the captain I have kind of learned to step up and take the responsibility to get everybody under control," said Beckers. "I know that the game is more concentrated on me now and I need to step up and be there for every play that I can and I need to get my hands on every ball."

The senior had a stellar supporting cast on Homecoming Night and without a doubt every player on both sides stepped up their game for this contest. With both teams having a huge crowd support, the fans expected nothing less.

Set one saw Hartem jump out to a 4-1 lead, with sophomore Anna Hayes getting the first kill of the evening.

The Stags quickly extended their lead to 8-2 before Mount Pulaski Head Coach Donna Dulle called timeout. The timeout certainly ignited the Hilltoppers, specifically Beckers, who went on to get the next three kills and close the gap to 10-8. Consecutive calls of illegal hits on Hartem allowed Mount Pulaski to tie the set at 11-11.

After Ashley Zinser's attempt to get the ball over the net failed against a couple taller 'Toppers,' Mount Pulaski was able to capture their first lead, 12-11 the score.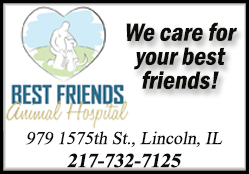 The Hilltoppers extended the lead on a kill by Abigail Fitzpatrick and took advantage of a couple mistakes by the Stags to jump out to a 16-12 lead. The Hilltoppers kept their marginal lead after a nice kill from Skylar Hayes, who surprised everyone by hitting it from the middle.

With the lead 19-15 in favor of Mount Pulaski, the Stags started to make a run for it. Anna Hayes was too much for the Hilltoppers at this point. First with a kill, then with a couple powerful serves that were too much for her friend and Illini Elite volleyball club teammate, Fitzpatrick, to handle. This tied the score at 19-19 and the crowd was loving every minute of it.

So much passion for volleyball exists between these two teams.

Skylar Hayes then got the kill for Mount Pulaski that gave the purple and gold the lead. The Hilltoppers padded the lead when lefty Beckers went cross-court on Hartem and slammed it down, just good.

With Mount Pulaski up 22-19 now, the Hilltoppers also got a key block from Beckers and freshman Paige Stewart.

Anna Hayes for Hartem kept pace with Beckers though in the kill category and she slammed one down to close the gap to 22-20. Beckers took her turn on the next play and it was the home team up 23-20. Mount Pulaski would continue to lead, 24-20, as Hartem just could not get a play together.

In volleyball things can always change quickly. One missed serve for Mount Pulaski led to a couple perfect serves by Hartem's Lexi Barry and then the icing on the cake for the orange and black was when a couple Mount Pulaski defenders just watched the ball drop between them and just like that it was a new ballgame, 24-24 the score.

The next point was worth fighting for as bodies were diving all over the court after the ball and luckily for Hartem, Mount Pulaski just barely hit the ball out of bounds. On the next serve by Hartem, Barry aimed right for Beckers and the captain could not handle this one. Her knees buckled and the ball dropped, leading Hartem to win the first battle, 26-24.

Set two started with Hayes and Hayes exchanging kills. That would be Skylar for Mount Pulaski first and then Anna for Hartem. The two teams were neck and neck in this one to start out, but Mount Pulaski pulled away 12-6 at one point after Hartem committed a couple costly errors.

Hartem was able to edge closer, only trailing 14-11 after a block by Zinser and Shyanne Conrady.
A Beckers kill allowed the Hilltoppers to keep a lead and then Stewart came up big with a block all by herself on Hartem's Anna Hayes. This spectacular play caused the Mount Pulaski student section to chant, "She's a freshman." That's always a fun moment.

With Mount Pulaski leading 18-11, Hartem Head Coach Jennifer Hayes called timeout. Her team continued to play hard and never quit, but Mount Pulaski certainly had more things clicking in the second set than Hayes' squad.

Beckers continued to play like she was on fire. She was diiving for the ball, scurrying around the court to set the ball and had no problem winding that left arm up for a kill on the assist from freshman Isabella Wade. Before long it was a Beckers' serve that gave Mount Pulaski a 21-15 lead.

A kill by Fitzpatrick was good in the way, way back corner to add to the lead, 22-16 the score.

Then it was super sophomore Morgan May with the kill from the middle that made her smile a mile wide and give Mount Pulaski a comfortable 24-16 lead.

The Hilltoppers won set two as Anna Hayes bumped the ball out of bounds and that ended things for Hartem.

Set three was something that the crowd could have seen coming from the get-go. These two teams never go down without a fight, let alone settle for duking it out in two sets. There always has to be a tie-breaker.

Not aiming to be repetitive, but it was Hayes and Hayes putting the boxing gloves on first and exchanging kills back and forth; seriously: Anna - Skylar - Anna - Skylar. That last one, Skylar Hayes really got on top of and slammed the ball down. Probably deflated it a little bit, but in Mount Pulaski they don't have any "deflate-gate authorities", so with the score 4-2 the play continues without interruption.
Beckers got in on the action some more and her kill gave Mount Pulaski a 7-3 lead. Mount Pulaski's lead was shrinking though, thanks to the brilliant play of Hartem. Hartem tied the set at 9-9 and when Skylar Hayes failed to return the serve, Hartem was on top for the first time, 10-9.

Anna Hayes, who was a perfect textbook approach when it comes to a swing if there ever was one, kept leading the way for Hartem and her slam between two diving Mount Pulaski players gave Hartem an 11-10 edge. Back and forth went the battle, with each team getting called for a couple illegal hits and an occasional silly mistake that eventually saw the score rest at 17-14, in favor of Hartem.
Finally, Sami Perschall hit one so hard and fast for Hartem that it literally froze Skylar Hayes and May in their tracks in the back row. Hartem could celebrate an 18-14 lead but not for long.

The Hilltoppers were not about to give up either. Fitzpatrick found the corner again for a kill that was out of reach for Hartem and Mount Pulaski was on their way back. Beckers' serving was unreturnable, too, and that helped Mount Pulaski to edge closer, 19-18 the score, with the lead still in favor of Hartem.

Fitzpatrick's nice shot down the baseline kept the pace for Mount Pulaski. Finally, Mount Pulaski got a break when Anna Hayes hit the ball out of bounds and the score was tied 20-20.

This next play though really made the Mount Pulaski crowd go nuts. May and Alex Clemons blocked Anna Hayes to give the Hilltoppers a 21-20 lead. But a push called on Beckers and a bad pass by Fitzpatrick made the tide turn the way of the Stags, 22-21 the Hartem lead.

But not for long. A double hit called on the Stags tied the score at 22-22. Then the Mount Pulaski defense came up large and in charge with a block by Skylar Hayes and Stewart. A huge play in the game for sure as Mount Pulaski took a late lead, 23-22.

Next Skylar Hayes snuck the ball just up and over the Hartem defense and lucky for the Hilltoppers, in bounds. Mount Pulaski was up 24-22 with May serving.
Anna Hayes would hit the ball long in the final play of the game and that was the end. A lot of sweat, no tears, but a little blood on the floor as Mount Pulaski could boast a Homecoming victory, The final score in set three was 25-22.

After the victory, Mount Pulaski's Donna Dulle looked exhausted, and she never played a minute of the game.

With sweat pouring, the gym was so hot, Coach Dulle said, "That was a good game. They have tremendous fundamentals, Hartsburg. But I think we stopped Anna Hayes a little bit at the end. Our middle blockers went over and closed. It was fun. It was fun for Homecoming. As long as the kids are playing well, it's a success."

Talking about Beckers, Dulle said, "She played really well and Skylar had some nice swings, too. All around we missed some key serves. But we were playing aggressive and that's good."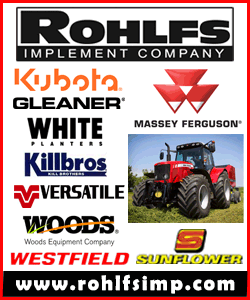 One of the Mount Pulaski players in particular who plays aggressive is Fitzpatrick, and her effort Thursday night was phenomenal. The sophomore came up big with 4 kills, 32 digs and 2 aces.

Fitzpatrick, too, stepped it up for Homecoming Night, as she wanted to get the win for the upperclassmen. "I obviously haven't been in high school whenever they were playing them here on Homecoming night. Last year they beat us at their school on Homecoming Night and that was a terrible feeling because I knew that the upperclassmen wanted to beat them really bad."

Referring to this year's win in Mount Pulaski, Fitzpatrick feels relieved to see everyone in the purple and gold crowd so happy. "They're (upperclassman) not let down now, everybody's happy and it's just a good day.

Fitzpatrick also got the chance to catch up with her Illini Elite club volleyball teammate, Anna Hayes, as the gym emptied Thursday night. It's evident both young volleyball players have nothing but respect for each other. "Anna's a really good hitter. She's crazy good," smiled Fitzpatrick.

Meanwhile, Anna Hayes has potential that is just off the charts and took the "you came out of the womb hitting a volleyball" teasing very good-naturedly. For those who do not know, Anna and her twin brother, Austin, were born during the state volleyball tournament in 2001. "Yes, we were playing Mount Pulaski and Mom (Coach Jennifer Hayes) had to leave the game to have us, so I've been part of volleyball my whole life," she explained.

When asked if she was aiming for Fitzpatrick out there on the court, she immediately laughed and said, "No, I try to keep it away from her because she's our libero and she's amazing."

Anna Hayes concluded the night for Hartem with 17 kills, 10 digs, 8 service points and 4 aces.

After the game, Coach Hayes smiled at the compliments bestowed her daughter and then immediately turned her attention to the game notes. "It was a crazy atmosphere," she said. "Obviously it's their homecoming and it's a rivalry from the get-go. I thought both teams played well. You can tell we're both young. We both had great moments and we both had not so pretty moments. At the end it really was point for point and it could have been anybody's ballgame. It just fell their way and there's nothing you can do about that. I don't think either team quit playing. Nobody gave up. Nobody quit and I think it was a fight until the end and that's the way it should be," said the Hartem coach.

Hartem did take the Junior Varsity contest 25-17 and 25-23 over Mount Pulaski.

Mount Pulaski stats

Kenzie Lock 10 digs
Abigail Fitzpatrick 4 kills, 32 digs, 2 aces
Alex Clemons 2 digs, 1 block
Taylor Trimmer 1 dig
Alexandra Beckers 12 kills, 12 assists, 12 digs, 2 aces
Morgan May 2 kills, 7 digs, 1 block
Paige Stewart 1 kill, 2 blocks
Skylar Hayes 15 kills, 19 digs, 1 block
Isabella Wade 15 kills, 5 digs
Hartem stats

Anna Hayes 8 points, 4 aces, 10 digs, 17 kills
Shyanne Conrady 4 blocks
Lexi Barry 3 aces, 5 points, 3 kills, 2 blocks


In Homecoming News:

Gabby Henson was crowned Homecoming Queen and Lukas Aylesworth was crowned Homecoming King

The Court consisted of seniors: Alyssa Barger and Eli Griesheim, Kaity Jason and Zack Drake, Skye Kretzinger and Eli Olson

Juniors: Abby Howard and Hank Hamilton

Sophomores: Lorenne Wilham and Darren Jacob

Freshmen: Olivia Cooper and Kaden Mott

[Teena Lowery]