Free Chasing the Dragon Screening Highlights Opioid Abuse Disorder April 1st
Send a link to a friend Share
[March 31, 2017] LINCOLN - Parents, grandparents, high school students, young adults and concerned citizens are encouraged to attend a free screening of "Chasing the Dragon: The Life of an Opiate Addict" on Saturday, April 1 at Lincoln Grand 8 in Lincoln. Doors will open at 9:30 a.m. for the 10 a.m. screening. Free popcorn and drink will be available.
"Chasing the Dragon" was produced in 2016 in a partnership between the Federal Bureau of Investigation and the Drug Enforcement Agency. In just 50 minutes, it takes a close look at how opiate addiction and prescription drug abuse impacts the lives of users and those around them. The film is aimed at youth (high school age and up) to educate them about the dangers of opioid addiction. The goal of the film is to reach kids before addiction does. The film contains strong language and some graphic images.

"Healthy Communities Partnership (HCP) began a community task force to specifically address opioid abuse, overdose and death in February 2016. Since that time we have created an action plan. One of our goals is to raise community awareness of the issue. This problem is everywhere, including Logan County," said Angela Stoltzenburg, HCP manager.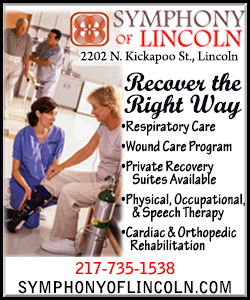 "Parents have such influence over their children, much more than they think especially during the teenage years. This film is a great opportunity to start the conversation," said Stoltzenburg.

Healthy Communities Partnership is a collaborative organization comprised of community agencies and private individuals striving to create the healthiest community in America. It is funded by the Abraham Lincoln Memorial Hospital Foundation. For more information or for updates, call 217-605-5008.
[Angela Stoltzenburg, MBA
Marketing and Community Partnerships Manager
Abraham Lincoln Memorial Hospital
Healthy Communities Partnership]