Venezuela's Maduro calms court row after critics condemn 'coup'
Send a link to a friend Share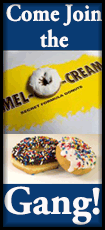 [April 01, 2017] By Girish Gupta and Andrew Cawthorne

CARACAS (Reuters) - Venezuelan authorities called on the country's Supreme Court to review its decision this week to annul the opposition-led congress, which critics have decried as a "coup" and a lurch to dictatorship.

President Nicolas Maduro said in a midnight address on state television that the conflict between the Supreme Court and National Assembly had been overcome, but gave no details.

Maduro, flanked by senior officials, introduced his Vice President Tareck El Aissami who said:

"(We) urge the Supreme Court to review the decisions ... in order to maintain institutional stability and the balance of powers."

Having already shot down most of the National Assembly's measures since the opposition won control in 2015, the pro-Maduro Supreme Court on Wednesday said it was taking over the legislature's role because it was in "contempt" of the law.

The court's move to assume Congress' responsibilities has sparked international condemnation and protests across Caracas.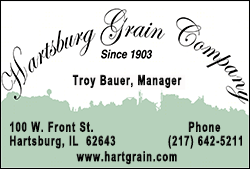 In a rare show of dissent from a senior official, Venezuela's powerful attorney general Luisa Ortega, long an ally of Maduro, rebuked the court on Friday.

"It constitutes a rupture of the constitutional order," the 59-year-old said in a speech on state television. "It's my obligation to express my great concern to the country."

The pro-Maduro Supreme Court said on Wednesday it was taking over the legislature's role because it was in "contempt" of the law. It has shot down most of the National Assembly's measures since the opposition won control in 2015.

PROTESTS, CONDEMNATION

Venezuelan National Assembly president Freddy Guevara said on Twitter that the "coup" was unacceptable to the people and joined calls for protests on Saturday morning.

A few dozen protesters, waving banners saying "no to dictatorship", had clashed with police across Caracas on Friday.
However, after years of failure on the streets, it is unlikely public protests will develop into the wave of anti-Maduro unrest seen in 2014.

Maduro, 54, a former bus driver and self-declared "son" of late leftist predecessor Hugo Chavez, was narrowly elected president in 2013.

[to top of second column]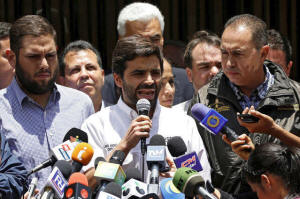 Juan Andres Mejia, deputy of Venezuelan coalition of opposition parties (MUD), talks to the media outside the offices of the opposition party Justice First (Primero Justicia), next to his fellow deputies Juan Requesens (L) and Richard Blanco (R) in Caracas, Venezuela March 31, 2017. REUTERS/Carlos Garcia Rawlins
But his ratings have plummeted as Venezuelans struggle with a fourth year of recession, scarcities of food and medicines and what is thought to be the world's highest inflation.

Critics blame a failing socialist system, whereas the government says its enemies are waging an "economic war". The fall in oil prices since mid-2014 has exacerbated the crisis.

The Supreme Court's power grab also brought condemnations and concern from the United States, Organization of American States (OAS), European Union, United Nations and major Latin American nations.

Ally Russia bucked the trend, urging the world to leave Venezuela alone.

Maduro accuses Washington of leading a push to topple him as part of a wider offensive against leftists in Latin America.

OAS head Luis Almagro, whom the Venezuelan government views as a pawn of Washington, has been pushing for its suspension from the 34-nation regional bloc, which has announced an extraordinary meeting for Monday to debate Venezuela.

(Additional reporting by Diego Ore and Deisy Buitrago in Caracas; Editing by Kim Coghill and Alexander Smith)
[© 2017 Thomson Reuters. All rights reserved.]
Copyright 2017 Reuters. All rights reserved. This material may not be published, broadcast, rewritten or redistributed.