New Online Conservation Tool Works for Illinois Farmers
Send a link to a friend Share
[April 17, 2017] Have you heard about the new online conservation option that the Natural Resources Conservation Service (NRCS) keeps talking about? State and national NRCS leaders met recently to discuss use and adoption of the new Conservation Client Gateway. According to State Conservationist Ivan Dozier, "This is a 21st Century business option designed to help farmers save time and improve efficiency. This tool will improve farmer's ability to get things done when they need it done."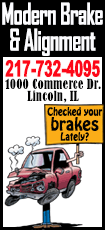 So what IS this new tool? It's called the Conservation Client Gateway, or CCG. CCG provides farmers and private landowners access to a secure website where they can pull up conservation plans, review or amend application paperwork, digitally sign documents, or check on payments. The number of farmers creating these accounts nationwide is still growing. Initial CCG service worked on PCs but now supports use and access on smart phones and tablets, saving more valuable time.

NRCS staff and technical specialists have worked one-on-one with farmers for more than 80 years; that will never change. According to NRCS District Conservationist in Champaign and Vermilion Counties Adam Wyant, "Many farmers who use CCG accounts still regularly pick up the phone to call us or stop by the office if they have a question. But they use the Gateway to quickly sign a document or check on a payment."

Conservation Client Gateway is a digital tool that offers another way to communicate and work with NRCS. It won't ever replace NRCS' technical staff or eliminate the need to come out, visit with farmers, walk the land and discuss issues and solutions that fit each individual farm. According to a recent data analysis, Illinois has the most farmers who are actually using CCG to get things done with their conservation programs and practices.

Carl Clark is a third generation farmer growing corn and soybeans on 1,400 acres in Vermilion County. Clark signed up for CCG in 2016 and he's glad he opened an account. "It's a 35-minute trip into Danville from my farm. I don't always have time for those trips," says Clark. "Using CCG is convenient. I can view things online any time so I don't have to file it here or try and find it. All my other farm files are digital—it makes conservation compliance easier for me."

"There aren't enough hours in the day to get things done around the farm," Clark explains. "I have lots of different tools that help me get more done every day. That's what the Conservation Client Gateway portal does for me. It's a huge time saver and I appreciate that. It saves me from losing half a day driving all around--that makes me more efficient."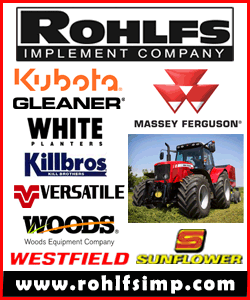 It means something to Clark that a federal government agency like NRCS is working hard to meet farmers where they are technologically and to make things easier by embracing new technology. Wyant works with Clark who is using the Conservation Stewardship Program. "He can easily pull up his plan or his contract to check on things or verify dates and deadlines. He's pleased with our new product and like many farmers, he needs this kind of modern convenience and customer service. It helps him run his business," Wyant says.
Conservation Client Gateway helps NRCS and farmers keep pace with Ag demands and changing technology. The system is now open and functional for entity and partnership farms, as well as individuals. But farmers can't use CCG services until they go online, sign up, and create an account. Once farmers create an account, they need to use it—or log in every couple of months—to keep the account active.

NRCS office staff will help farmers set up their new accounts and learn how to use the site. NRCS helps farmers and helps the land. CCG helps farmers do more conservation business with less time, trouble, and fuel. Dozier encourages farmers to sign up for CCG, "So when you're super busy and you really need it, you'll be able to." Visit the local office today or go online and sign-up at https://www.nrcs.usda.gov/wps/ portal/nrcs/main/national/cgate/.
[Paige Buck
Public Affairs Officer
USDA Natural Resources Conservation Service]