Trump talk tempers exporters' optimism at top China trade fair
Send a link to a friend Share
[April 18, 2017] By James Pomfret and Venus Wu

GUANGZHOU, China (Reuters) - Higher costs and rising wages are among the top headaches for exporters at China's largest trade fair, but days after the first U.S.-China summit under the new president one topic of conversation buzzed about the vast halls: Donald Trump.

Trump made reversing the United States' long-standing trade deficit with China a key part of his election campaign. But while most gathered around thousands of booths at the Canton Fair in Guangzhou in southern China did not expect a trade war, a less predictable White House was the recurrent concern - at a time when domestic operating pressures are also increasing.

"Trump is a hot topic for us," said Alex Huang, an export manager with KoLice, a factory making ice cream equipment in Jiangmen city in the Pearl River Delta, southern China's export powerhouse region often dubbed the "world's workshop".

"You can't tell what he'll do tomorrow and it brings instability to business. I think he'll impose a big import tax."

Trump has softened talk on trade and tariffs, and reversed an earlier position that he would designate China as a currency manipulator - keeping its yuan low so that its goods are more competitive in international markets.

But analysts say Washington could get tougher with Beijing.

The White House has said U.S and Chinese officials are still at the early stages of "fleshing out" a pledge by Trump and China's President Xi Jinping to develop a 100-day plan to reduce the U.S. trade deficit with China, which last year reached $347 billion.

A Reuters survey of just over 100 exporters in the first phase of the Canton Fair - focused on electronics, household appliances, machinery and construction materials - found 40 percent expected a trade war with the United States.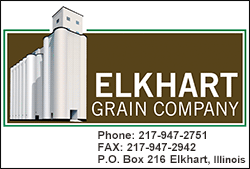 The survey covers largely small and medium-sized manufacturers who dominate the fair and does not encompass all segments of the export industry, but the fair is widely seen as a bellwether and many attendees expressed anxiety about relations with the United States.

More than 70 percent expected China to react if Trump imposed an import tariff, a body blow to exports that rose in March at their fastest pace in little more than two years.

Some U.S. buyers said they did not see that happening, however, because they would be hit too.

"I don't think he'll do it," said John Cevik, a buyer with Aflex Packaging in Virginia, who was on the hunt for Chinese packaging equipment and new suppliers.

"I'll just have to raise my prices and the (U.S.) consumer will suffer... America cannot do anything to China like this ... these countries are bound together."

EXPORT CLOUDS

The biannual fair bringing together tens of thousands of international buyers and Chinese manufacturers has long been a barometer for the economy of China, the world's biggest exporter.

A forecast-beating trade performance helped growth accelerate to 6.9 percent in the first three months of 2017, its fastest quarterly pace since 2015.
A visitor gets popcorn from a popcorn machine displayed at the China Import and Export Fair in Guangzhou, China April 17, 2017. REUTERS/Venus Wu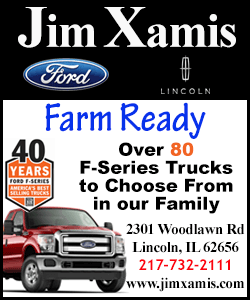 But China's export dominance is under threat as labor, material and production costs soar. Scores of labor intensive factories have uprooted in recent years to cheaper countries in Southeast Asia and beyond.

Still, with the global economy showing signs of picking up, the cavernous exhibition halls at the Canton Fair, filled with everything from flatscreen TVs to ice cream makers, car fenders and optical cables, seemed to be teeming with a larger numbers of international buyers than in recent times.

"It's much busier than I've seen for a few years," said an auto parts maker, Belinda Ho. "There are more people, but less quality customers who place big orders. Many are just looking."

China's exports have accelerated and 73 percent of those polled said they expected their orders to increase this year.

While many reported they were not highly dependent on the United States, with Southeast Asia, the Middle East, Africa and Europe also important amid global diversification of customers - they do fear broader repercussions should tariffs and protectionism escalate between the two superpowers.
Forty-nine percent of those polled said they expected overall exports to be flat this year, 19 percent expect the export rebound to last between 6-12 months, while 18 percent say exports would slow despite March's frothy trade numbers.

For most, the headaches were rising costs.

China's producer price inflation has been on a tear, as raw material prices soar, cooling in March for the first time in seven months.

Joe Chung, the boss of Atlantis, a manufacturer of ceramic tiles and quartz construction surfaces at a factory in Guangdong province, said production cost increases over the past two years had been significant, especially the rising cost of power, which is now eating into his margins.

"China gets more expensive every year for manufacturers and it is getting tougher," he said.

Others, such as auto parts maker Belinda Ho, agreed - production costs were the single greatest concern, followed by new orders and wages: "It's harder and harder for factories in China."

(Reporting by James Pomfret, Venus Wu and Katy Wong; Editing by Clara Ferreira Marques and Alex Richardson)
[© 2017 Thomson Reuters. All rights reserved.]
Copyright 2017 Reuters. All rights reserved. This material may not be published, broadcast, rewritten or redistributed.