Governor Rauner to attend Route 66 Day in Lincoln in Saturday

Send a link to a friend Share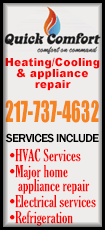 [April 27, 2017] LINCOLN - Illinois Governor Bruce Rauner and State Representative Tim Butler will be attending a series of special events marking Route 66 Day in Lincoln this Saturday, April 29th, including the grand opening of The Mill on 66 Museum.

The festivities begin with a parade from downtown Lincoln that follows an early alignment of Route 66 and its predecessor, Illinois Route 4, through town and ending up at The Mill for the ribbon cutting and grand opening at Noon. If there is inclement weather, the parade will likely be cancelled, but all the other events planned for the day will still be held rain or shine.

At noon, there is a ribbon cutting at The Mill, a famous roadside restaurant and bar located on the original alignment of Route 66 through Lincoln that opened originally as a sandwich stand in 1929. The Mill closed in 1996 until it was saved from demolition in a partnership forged by the City of Lincoln and the newly formed Route 66 Heritage Foundation of Logan County, a 501c3 non-profit tax-deductible organization that owns the famous building. Governor Rauner and other distinguished dignitaries will speak at the dedication ceremony. The Governor will then attend the Bike Blessing, located at Zero Tolerance, 421 N. Chicago Street. The Bike Blessing is hosted by Ron & Lois Thornton and Crystal Williams. The event will be an opportunity for motorcyclists to have their bikes blessed for the riding season, and there will be food provided by Lincoln IGA and live music from Greg Glick Band.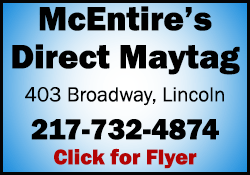 The public is invited to attend this momentous day in Lincoln. A dedicated group of volunteers has been working for over 11 years to bring The Mill back to life as a Route 66 museum, featuring many unique Mill and local Route 66 items. The day also marks the completion of a new wave of Route 66 directional signs in Lincoln. This is the first community in Illinois that has officially signed all three alignments of Route 66 through town.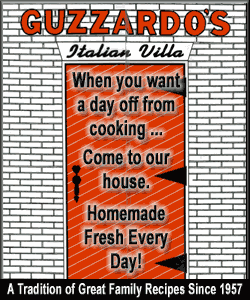 As Route 66 grew and evolved, it would change its travel pattern through a community. Lincoln, Illinois has three of those Route 66 travel patterns (alignments) that are now clearly signed by the years they were active. The 1926-1930 alignment have been recently signed, and significantly, this alignment goes through Lincolnís historic downtown shopping district and travel by The Mill on 66 museum.
Parade line up and begin at 10:30am at Scully Building on N. Kickapoo & Pekin.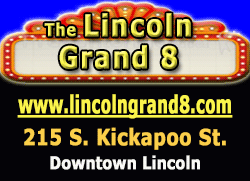 Parade begins at 11am.
Directions for parade route: Follow Old Rt. 66, travel south on Kickapoo to Broadway and turn right, cross the railroad tracks and turn left on Sangamon.
Take Sangamon and continue as it merges into 3rd Street (Old Rt. 4).
Follow Old Rt. 4 on 3rd Street. to Maple and turn left.
Then turn right on 2nd Street.
Take 2nd Street to College and turn left.
Take College to 1st Street and turn right.
Take 1st St. to The Mill, 738 S. Washington (Corner of Old Rt. 66 & Old Rt. 4).
Ribbon Cutting Grand Opening ceremony begins at Noon.
[Illinois Route 66 Scenic Byway]