County briefs: Heads up to farmers, get that permit before you build
No increases in animal control contracts
Send a link to a friend Share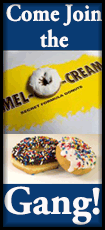 [April 28, 2017] LINCOLN - At the Logan County Board meeting on Tuesday, April 18, the board approved motions and resolutions from several committees and heard brief updates from committee chairs.

Planning and Zoning update

The board unanimously approved Scott Schaffenacker's motion to amend the Zoning Ordinance to increase costs of zoning permits if applied for after construction has begun. The permit after construction has begun would carry a minimum fee of $200 (Logan County Ordinance Section 14.1) and if not rectified could reach $500 (14.3.)

Formerly, there were no specific fees or penalties set for after construction has begun applications.

The change might most often felt by farmer businesses. Agricultural zoned properties require a permit to build, but there is no permit fee. So, if building is started without a permit, the cost of permit will go from $0 to a minimum $200.

If you have any questions about construction project requirements outside of municipality boundaries, contact the Logan County Zoning Office. https://logancountyil.gov/index.php?option=com_content&view= article&id=220&Itemid=596&lang=en

Animal Control update

The board unanimously approved Animal Control Chairman Bob Sanders motion to send out annual animal control contracts to all municipalities using the same fees as the previous year.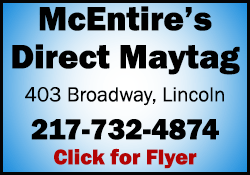 Health Department updates

Board of Health liaison David Hepler asked Logan County Department of Public Health Administrator Don Cavi to give an update on the health department.

Cavi said the SIU Medical Clinic opened April 3. They are seeing patients and few days a week and Cavi said, "We are working hard to get their numbers going" and the numbers will likely go up as the need arises.

Cavi said SIU is "working hard to distribute literature to the county and our staff is helping out." He said a ribbon cutting will be done in May.

Cavi said, "we got some good news out of Springfield. The Illinois Public Health Association did meet with the comptroller's office on behalf of public health departments and the comptroller's office has agreed to process local health protection grants starting the end of April and we get about $63,000."

Cavi said the Illinois Public Health Association is also asking for health departments to send them hardship requests to take to the comptroller's office. He said, "My hardship request was for $138,000 additional dollars."

Cavi also shared good news about working with the county and city police on training to use Narcan kits to stop overdoses. He said, "My understanding is there have been five people whose lives have been saved by the administration of Narcan by police officers." Cavi thanked the board for approved funding for the training.

Executive and Personnel Committee updates

The board unanimously approved two motions from Executive and Personnel Committee Chairman Emily Davenport.

The first was a motion to appoint Dave Hepler to be the representative to the Veteran's Assistance Commission.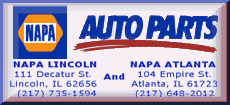 The second was a motion to insert Social Media Policy into the county's Personnel Policy.

Board chairman Chuck Ruben said this policy is recommended by the CERMA lawyers, so the board is not responsible for an individual's statements on social media.

Finance Committee update

The board unanimously approved Finance Committee Chairman David Hepler's motion to accept the auditor's report from Clifton, Larson, Allen. At Thursday's workshop, Clifton, Larsen, Allen auditor Adam Polley shared the audit results with the board.

They also approved a motion to accept participation with uniform grant guidance from Clifton, Larson, Allen with a fee of $1,000.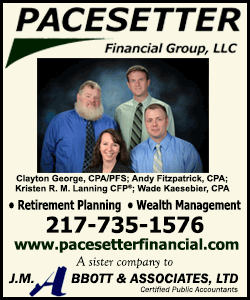 The board unanimously approved Hepler's motion to approve for a resolution relating to participation by elected officials in the Illinois Municipal Retirement Fund.

Logan County Treasurer Vicki Dugan still needs to check if this participation includes board members.
Post-Vietnam Veterans display

The board unanimously approved Hepler's motion to pay for displays for local post-Vietnam Veterans.
Board member Scott Schaffenacker asked about costs.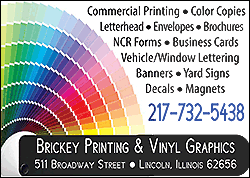 Board chairman Chuck Ruben said he was not yet sure of the costs. The funding will come from the historic sites money, which is capped out at $5,800.

One board member commented they could get a nice display made with room for 100 names, which would allow for later additions.

Airport/Farm update

The board unanimously approved Airport and Farm Committee Chairman Gene Rohlfs motion to accept the bid from Dennis Ramlow of $320 per acre (base bid) with a 2% increase on the base each year, and a four year lease.

Insurance/Legislative/Liquor Committee updates

The board unanimously approved Insurance, Legislative, and Liquor Committee Chairman Adam Schmidt's motions for appointments.

Appointments

Community Action Board liaison
Janet Dahmm

Fire and water district appointments are three-year-terms.

Fire Protection Districts
Atlanta
Richard L. McKown - May 1, 2020

Emden
Brent Hellman - May 1, 2020

Middletown
Misty Canada - May 1, 2020

Elkhart
Ron Tobias - May 1, 2020

New Holland
Jim Shelton - May 1, 2020
Hartsburg
Scott Behrends - May 1, 2020

Beason
Marvin Robinson - May 1, 2020

San Jose
William W. Zimmer - May 1, 2020

Armington
Kurt Walker - May 1, 2020

Lincoln Rural
Steve Goodman - May 1, 2020
Lynn Haseley - May 1, 2020

Water District
Beason-Chestnut
Roberta Snyder - May 1, 2020
Steve Hyde - May 1, 2020
---

Schmidt's motion to approve Liquor Ordinance Amendment was tabled with an amendment by Emily Davenport. Ruben said some changes still need to be made and the state's attorney will need to review it.

Road and Bridge update

The board unanimously approved two motions by Road and Bridge Committee Vice Chairman Dave Blankenship:

- To award contracts for sealcoat work in five townships and on two county highways to Illinois Road Contractors [and]

- To award a contract for aggregate materials to Rowe Contractors Inc.

Board members present: Kevin Bateman, Dave Blankenship, Janet Dahmm, Emily Davenport, David Hepler, Gene Rohlfs, Chuck Ruben, Bob Sanders, Scott Schaffenacker, Adam Schmidt and Annette Welch. Bob Farmer was absent.

The next Regular board meeting will be held Tuesday, May 16, 2017 at 7:00 p.m.

[Angela Reiners]