Logan County Board honors State Champions Mount Pulaski 7th Grade Volleyball Team

Send a link to a friend Share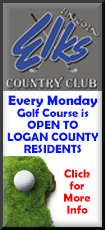 [April 29, 2017] LINCOLN - At the Logan County Board Workshop on Thursday, April 13, 2017, the board recognized the Mount Pulaski 7th Grade Volleyball Team with a resolution honoring them for winning the class 2-A State Championship.

Members of the team included Jayda Allspach, Kate Beckers, Ella Bobell, Cassidy Clark, Makenzie Chandler, Kamri Charron, Grace Davis, Hailee Daigh, Je'Na Rentmeister, Keyleigh Stewart, Scout Tschantz, Xzandria Turner, Clarissa Turner, Alexis Wade, and Makenna Wilham. The coach was Donna Dulle and assistant coach was Brittany Dulle.

Board member Scott Schaffenacker read the resolution that said, "volleyball has evolved into a sport of international popularity [and] volleyball participation ranges from elementary students to adult and even senior athletics at Olympic games."

The resolution said, "Volleyball is an activity requiring excellent physical fitness [and] combines individual skill sets with a team dynamic." It said, "Volleyball players individually and successful teams collectively necessitate outstanding coaching and acquiescence to the coach's decision."

The resolution said that "at the middle school level, player participation requires the support, transportation, patience, and understanding of parents, grandparents, and neighbors."

The resolution said, "Logan County schools have enjoyed a tradition of athletic excellence to accompany strong academics and other essential extracurricular activities, the sport of volleyball in particular is often distinguished our student athletes with the many successes."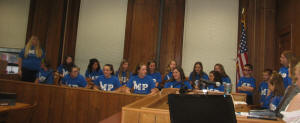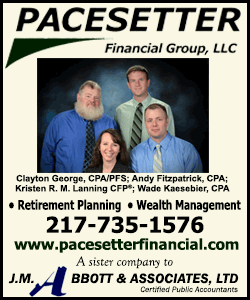 The resolution said, "In the 2016-2017 school year, Mount Pulaski 7th grade volleyball team competed at the highest level of their sport and culminated their season by winning the 2017 7th grade class 2-A championship title."
The resolution ended with, "Be it therefore resolved that the Logan County Board congratulates the players and coaches of the Mount Pulaski 7th grade volleyball team, commends the administration and staff, most notably coach Dulle and her assistant coach for promoting this and other valuable activities." The resolution also thanked "the parents, grandparents, and many other members of the community who contributed to this outstanding achievement."

Coach Donna Dulle said, "this is quite an honor" and thanked the players for working hard.

The team received a round of applause from the board.

The board will vote on a motion adopt the resolution at Tuesday's regular board meeting.

[Angela Reiners]