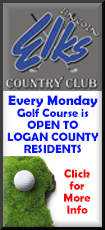 On Monday morning, 4-H Non-original Visual Arts and 4-H Visual Arts judging took place.

Participants may use media such as paper, clay, fiber, wood, chalk/carbon/pigment, glass/plastic, metal, and nature to produce their art. Some spend months preparing their projects, while others finish their work close to the deadline.

Non-Original arts are made from kits, pre-printed designs, or pre-molded pieces, and original arts are designs created completely by the exhibitor.

The art is judged for its craftsmanship, originality, and creativity, but that is just a small portion. 4-H members must also have a general knowledge of art concepts and be able to share a detailed explanation of their project.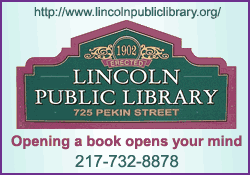 4-H members are also judged on how well they explain project goals, decisions, and results shown, and provide a self-evaluation of what they might have done differently. In addition, 4-Hers have to describe what skills they learned in addition to techniques and design elements they used.

Both during and after judging the judges make comments indicating where participants did well and where they could improve. The little details can be significant.

Dalton Hemerough entered a project for the first time with an original Spiderman drawing. Hemerough said he chose to draw Spiderman because it is his favorite superhero.

Many 4-H members did projects using various media.

Sarai Jackson just joined 4-H this year and did a non-original clay project, which she painted, and an original paper mache item. Jackson said she had also done an animal science project.
Celia Cross did a photography project using a bug's eye view for her photo of Bethel Church right outside of Emden. Cross said she sat down in both the front and back of the church then looked up with the camera to takes the picture.

Alayna Briggs' photography project was a photo of berries at Sand Ridge State Park near San Jose. Briggs said she also did an outdoor adventure project in which she took a hike and made a board all about the adventure.

Angelina McGinnis entered three visual arts projects. One was a mask of her favorite superhero. Another is of a wolf, and McGinnis said it started with her drawing shapes that eventually became a picture of the wolf. Her painting was of the hill from the movie Nightmare Before Christmas.

Sam Stuckey did an electricity project and a photography project. Stuckey's photography project told a story about a water balloon toss, which he described in five photos. For his electricity project, Stuckey set up a switch on a circuit board to light a bulb. He then labeled all the parts and wrote a report.

Chase Parr entered projects that included woodworking and floriculture. Parr's woodworking project was a toolbox. For floriculture, he entered snappies, snapdragons, and petunias.

As always, many talented children worked hard on their visual arts projects. Top entries will be on display in the Expo building throughout the week.

[Angela Reiners]