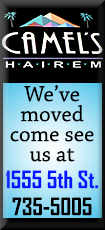 Tonight will be the last time Michelle Paulus graces the stage at the Logan County Fair as the reigning queen. The Lincoln native has represented Logan County in a spectacular way. Paulus, an upcoming senior at the University of Illinois, has traveled interstates and county roads to attend as many fairs and local festivals as possible. Whether she was walking through the fair crowd greeting little wide-eyed girls eager to get a picture with the queen or walking through a dirt-filled barn filled with the scent of farm animals who were equally as impressed for photo opportunities, Paulus obliged each and every moment with a million dollar smile. With her year-long reign coming to end tonight, Paulus finally had a chance recently to reflect on her reign.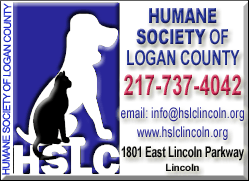 "I still cannot believe it has been a whole year since I've been crowned," said Paulus. "It feels like just yesterday I was up on the stage being crowned by 2015 Miss Logan County, Lizzie Ford. This year has flown by! My Little Miss Paisley and I have had an amazing year with all of our events we were able to be at. The fair, parades, balloon fest, working with 4-H, and traveling to other county fair pageants are just a few to name. Absolutely nothing can compare to our week spent at the fair handing out ribbons, watching the events in the grandstand, and so much more. It brings back memories of my 10 years spent in 4-H, and I love kids still being involved with their projects and showing their passions through them."

Raised on a sixth-generation family farm just north of Lincoln, Paulus is following her passion by pursuing an Agricultural and Consumer Economics degree. Paulus Farms, the family's hog and grain operation, is where the young farm girl first honed her skills.

Now the experience Paulus has gained as queen throughout the past year will carry her into a bright future filled with skills she will use for the rest of her life. Her reflection upon those memories is bittersweet.

"Although I am sad my reign is over, it is a bittersweet feeling," said the future 2018 College of ACES graduate. "This year has been one of the best experiences. I have learned professionalism, poise, and not to be intimidated by public speaking; not to mention lifelong friendships through other county queens and the pageant crew. I know this opportunity has prepared me for a career as well through my interview skills."

Paulus' career in agriculture has already been jumpstarted with an internship at Farm Credit Illinois in Mahomet. "Between my internship at Farm Credit Illinois and my queen duties, I've had a busy summer."

Busy might be an understatement. But for this West-Lincoln Broadwell and Lincoln Community High School graduate, who was heavily involved in extra-curricular activities throughout her school years, busy is the norm. Paulus also enjoys the benefits of helping others. She has been heavily involved in this year's contest preparation and likes the way the contestants are working hard for Tuesday night's pageant.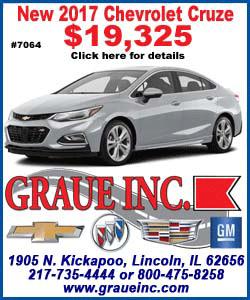 "I'm encouraged to go around to other county fair queen pageants to represent Logan County and to meet the newly crowned queen," said Paulus. "This past month has been busy with pageant practices for the new 2017 Miss Logan County Queen. At the practices, the contestants practice their walking, interview skills, and our production number. We have nine wonderful contestants this year, and they have truly impressed me at all of the practices. They have worked so hard and it's a great feeling to see how they've improved and developed more confidence throughout the month. Whoever is crowned next, I have full confidence that they will do a fantastic job representing Logan County."

With her reign now quickly coming to an end, Paulus wanted to offer her gratitude publicly to the pageant directors. "I also want to recognize our three directors of the Miss, Jr. Miss, and Little Miss Pageant - Bethany Rademaker, Katie Gosda, and Ali Sherren," said Paulus. "They have put an insane amount of hours into this pageant every year and have done a wonderful job preparing for Tuesday. I am so lucky to be able to work with these lovely ladies throughout the year because they are such a great support system."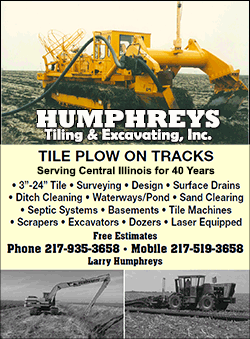 The admiration is mutual. "Queen Michelle has represented Logan County with true poise, gratitude and dignity," said Pageant Director Bethany Rademaker. "She willingly dedicated her year to be the ambassador for the Logan County Fair and attended numerous county-wide events. You can see her passion and appreciation shine through while sharing her love for Logan County. Queen Michelle is truly proud to be a Logan County citizen and has encouraged the Logan County community to share in that passion throughout her reign.
As Queen Michelle has stated time and time again, "We truly have a county fair to be proud of! We have an amazing group of volunteers, citizens, and Fair Board that allows our slogan to be completely accurate. We have Illinois' Cleanest and Best County Fair!"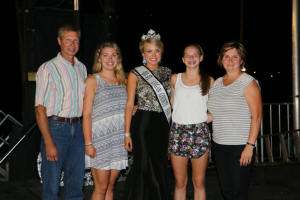 As Paulus takes the stage for the final time tonight, with her support system close by, there will no doubt be a little emotion for some. A support system deep with family and friends throughout the crowd, will undoubtedly include first and foremost her parents, Kent and Lynn Paulus, and sisters Ashley and Emily. But ever the professional, Paulus will keep her composure, flash a smile and the right words will flow.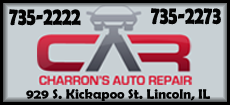 You see, Paulus has poured her heart and soul into her reign and it shows. She has genuinely treasured each moment representing Logan County.

In her own words, Paulus, who also serves as the 1st Vice President of the University of Illinois Chapter of the Sigma Alpha Professional Agricultural Sorority, says, "Finally, I can't express how great of an experience it was to be able to represent my county which I am so passionate about. My family and I have always called Logan County our home and we always will. We have some amazing people in this county, and I'm blessed to be able to have met and worked with some of them. I know the next queen will develop a whole new passion for Logan County and the fair."

As the anticipation grows for the next queen, so does the fact that after tonight Queen Michelle Paulus will join an elite list of former Logan County Fair Queens, all who continue to represent this great county in a positive way, despite retiring the crown.

Congratulations to all those former queens of the Logan County Fair and best of luck to each and every contestant this evening.

Those vying for the next Miss Logan County are:
Allison Bone
Lincoln
Parents: Paul & Jennifer Bone

Danielle Burgrabe
Lincoln
Parents: Nick & Karen Burgrabe and Michelle LaMothe

Karrah Dean
Lincoln
Parents: Doug & Amy Dean

Faith Doerr
Elkhart
Parents: Scott & Marsha Doerr

Alora Goodey
Broadwell
Parents: Josh & Jamie Goodey

Skye Kretzinger
Chestnut
Parents: Joseph & Tiffany Kretzinger



Meg Meeker
Emden
Parents: Bob & Diane Meeker

Alice Roate
Lincoln
Parents: Colleen & Bussy Roate

Jade Stewart
Mount Pulaski
Parents: Jason & Angie Stewart

[Teena Lowery]