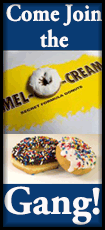 A stage decorated with gold balloons and a silver crown served as the backdrop for the 78th Logan County Fair Queen Pageant.

Master of Ceremonies Cameron Kurtz welcomed everyone to the 81st anniversary of the fair.

As the evening's festivities began, Kurtz introduced 2016 Queen Michelle Paulus as her father drove her to the grandstand area in a white convertible. Paulus thanked everyone for supporting the contestants. 2016 Little Miss Paisley Baker, escorted by her father, thanked Paulus, the fair board, and the pageant directors, and wished best of luck to the next Little Miss.

For the opening production number, the queen candidates danced across the stage to "Isn't She Lovely?" then introduced themselves.

The candidates vying for the title queen were:

Alison Bone of Lincoln, daughter of Paul and Jennifer Bone, attends Southern Illinois University at Carbondale.

Danielle Burgrabe of Lincoln, daughter of Nick and Karen Burgrabe and Michelle LaMothe, will attend Illinois State University in the fall.
Karrah Dean of Lincoln, daughter of Doug and Amy Dean, attends Heartland Community College.

Faith Doerr of Elkhart, daughter of Scott and Marsha Doerr, will be a senior at Mount Pulaski High School.

Alora Goodey of Broadwell, daughter of Josh and Jamie Goodey, attends Millikin University.

Sky Kretzinger of Chestnut, daughter of Joseph and Tiffany Kretzinger, will attend Lincoln Land Community College.

Meg Meeker of Emden, daughter of Bob and Diane Meeker, attends University of Illinois in Champaign.

Alice Roate of Lincoln, daughter of Colleen and Bussy Roate, will be a senior at Lincoln Community High School.

Jade Stewart of Mount Pulaski, daughter of Jason and Angie Stewart, will be a senior at Mount Pulaski High School.

To display their communication skills, contestants spoke on a topic of their choice with the contestants discussing diverse topics such as 4-H camp, the love of travel, memories of the fair, the importance of agriculture, becoming a better and healthier person, the love of showing pigs, being a positive influence, family traditions, missing family members, losing a family member to cancer, and living each day to the fullest.

For the pop question, contestants were asked to express their opinion about the biggest problem Illinois farmers face today. Several answered that weather issues such as lack of rain is a problem. Others said funding, land being taken over, discrimination against how some use their field, needing more to step up and be a voice for agriculture, and farm accidents are the biggest problems.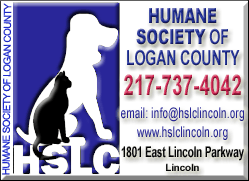 The other parts of their score are based on an interview done earlier in the day with the judge, a swimsuit competition to show their beauty and physique, and an evening gown competition to demonstrate their stage presence.

This year, a Junior Miss competition was added for girls between the ages of 9 and 12. These contestants were asked to share why they wanted to be the first Junior Miss Logan County. Answers included the fair being an important part of the community and the best of Logan County, being around people, meeting new people, representing the county, having an overall great experience, and becoming part of Logan County's history.

Junior Miss contestants were Jaelynn Anderson, Myah Bowman, Julia Collins, Lauryn Crawford, Meya Harmon, Araya Lucas, Karson Mott and Danielle Phillips.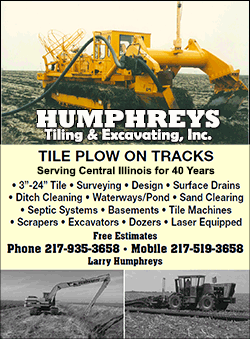 As always, the Little Miss contestants, who ranged in age from five to eight, provided some sweet and adorable moments as they introduced themselves and told what they liked best at the fair. Their favorites included the rides, eating cotton candy, taking pictures, and showing pigs.

Little Miss contestants were Brinley Ballance, Bay Boughan, Trinity Callahan, Karri Caudle, Brooklyn Edwards, Reagan Titus, Eliahlyn Hinton, Eva Leonard, Elliana Park and Andrea Rogers.

Both the Little Miss and Junior Miss contestants were judged on an interview done before the fair, which is 75 percent of their score and on their stage presence, which is the other 25 percent of their score.

As in past years, special guests filling the time between the various sections of the competition included this year's Queens, Junior Misses, and Little Misses from several different Illinois counties and several former Logan County Fair Queens. Irma (Kaesebier) Leesman and Evelyn (Oltmanns) Belcher, who were both queens over 70 years ago, shared many fond memories and said how much the fair has changed over the years.

Before the 2017 queen was crowned, outgoing Queen Michelle Paulus gave a farewell speech recalling her overwhelming happiness at being crowned and her exciting year. She said it takes a village to do this and thanked the fair board, many friends, the pageant crew, Little Miss Paisley, and her parents.

Finally, the judge's decisions were announced.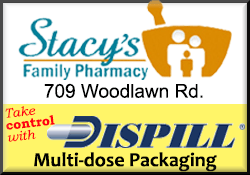 Meg Meeker was crowned Miss Logan County Fair 2017, Karson Mott was crowned Junior Miss Logan County, and Elliana Park was chosen as the new Little Miss Logan County.

Other awards for the queen contest were presented to Karrah Dean, first runner-up; Skye Kretzinger, second runner-up, most business connections and crowd's choice; Faith Doerr, Miss Congeniality; and Danielle Burgrabe, most raffle tickets sold.

Other awards for the junior miss contest were Julia Collins, first runner-up; Danielle Phillips, second runner-up; Jaelyn Anderson, Crowd's Choice; Karson Mott, most photogenic; and Meya Harmon, most raffle tickets sold.

Other awards for the little miss contest were Brinley Ballance, first runner-up and most photogenic; Reagan Titus, second runner-up; and Elliana Park, crowd's choice and most raffle tickets sold.

As a University of Illinois student, Queen Meg Meeker is studying agricultural leadership and science education. Meeker earned her associate's degree at Heartland Community College after just one year. Her hobbies include raising and showing thoroughbred hogs at Illinois state and national fairs, doing yoga, gardening, fishing trips, and swing dancing. Meeker also likes to volunteer with Vacation Bible School and Ag in the Classroom.

Queen Meeker joined by Junior Miss Mott and Little Miss Park, will reign over the Logan County Fair attending many events and presentations and handing out ribbons during the remainder of the fair. They will also represent Logan County at various other events during the year, and Meeker will compete in January for the title of Miss Illinois County Fair.

As many past queens have said, their experiences will likely be fondly remembered for years to come.

[Angela Reiners]