Minier Corn Daze 2017
Minier 150th Year Celebration August 5th and 6th
Send a link to a friend Share
[August 02, 2017] MINIER - This is the year of Minier's 150th birthday! Come celebrate this Sesquicentennial event by planning to come to Minier Corn Daze 2017, which is sponsored by the Olympia Kiwanis Club. We will enjoy a two-day event on Saturday and Sunday, August 5-6, 2017. There is something for everyone, so put these dates on your calendar now. Contact numbers for all the events are at the end of this news release.
Saturday Events

Saturday's events begin at 8:00 a.m. at the OLY West Grade School Park with a 5K Race, followed at 9:15 a.m. with a one-mile Family Fun Run. Also at the park at 1:30 p.m., there will be Fire Department Water Fights! At 6:00 p.m., the 2nd Annual Community Softball Tournament sponsored by the Minier churches (anyone can participate!) kicks off. If you would like to play, contact Rusty Richards at rustyr.mcc@gmail.com.

At 11:00 a.m. in the Glenwood Cemetery at George Minier's gravesite, there will be a Sesquicentennial Wreath Laying Ceremony by the "Reverend George Minier", also known as "Father Minier". This character will be brought to life by Jack Thompson.

Also at 11:00 a.m. at Westside Park, (enter from W. Peoria St) there will be an Antique Tractor Pull. Concessions will be available at this location.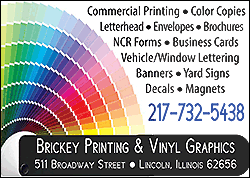 Sunday Events

The OLY West School Park is the site where the Sunday events begin with a Craft and Vendor Show which runs from 8 a.m. to 4 p.m. You won't want to miss this! There will be all kinds of great finds available, from crafts and wares to food items.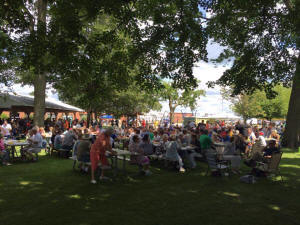 Other yummy foods will be served under the Pavilion at the park. There, you will find all your favorites…lemonade shake-ups, corn fritters, corn dogs, walking tacos, pork chop sandwiches, funnel cakes, ice cream treats and more. This is also where you will find the buttery, delicious, FREE SWEET CORN! It is cooked on site and served piping hot. What a treat! These food items will be served from 11 a.m. to 4 p.m.
The Community Worship Service (featuring Jack Thompson as "Father Minier") will begin at 10:30 a.m. and will be similar to a service as it would have been during the 1800's. History will come to life as you listen to "Father Minier".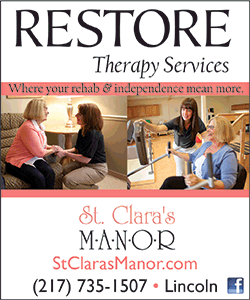 Starting at 11:00 a.m. and running until 4:00 p.m., there will be a Tram Service and Mule Wagon Rides. During this same time frame, the Cruise In will be clearly visible on the streets surrounding the park. Come see all the beautiful cars that appear on this day! As you walk around the park, you will be entertained throughout the afternoon by various performers from the park stage. Another highlight in the OLY West Grade School Park area is the Mini-Rod Pull (garden tractors) beginning at 1:00 p.m.

There will be plenty of activities for the children, too! New this year will be five inflatable bounce houses (11:30 a.m. to 4 p.m.) in addition to a balloon artist (11 a.m. to 1 p.m.), face painting (8 a.m. to 4 p.m.), ring toss, Reggie Redbird, and pedal tractor races (Noon sign up / 1 p.m. races).

The 2nd Annual Community Softball Tournament will start up again at 1:00 p.m. at the OLY West Grade School Park ball diamond and will continue through the Championship game.

Please come and help Minier celebrate it's 150th birthday! Mark your calendars for this fun-filled weekend now! You may find updates and additional information on Facebook: Olympia Kiwanis Club of Illinois (and be sure to LIKE us!) or at the Minier website: www.minier.com

Contact information for Corn Daze 2017 activities and events

Cruise In: Don Freitag – 309-392-2020

Softball Tournament: Rusty Richards – rustyr.mcc@gmail.com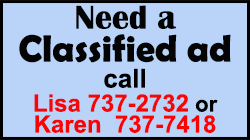 Tractor Pull (West Park on Saturday): Jeff Lough – 309-242-6073

Mini Rod Pull (garden tractors – West Park on Sunday) Jeff Lough – 309-242-6073

Corn Daze 5K / 1 Mile Family Fun Run on Saturday: Carla Hodgson – 309-241-2337
[Sue Miller]