Venezuela stands by election count despite fraud allegation
Send a link to a friend Share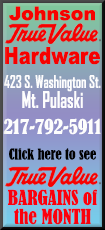 [August 03, 2017] By Hugh Bronstein and Cassandra Garrison

CARACAS/LONDON (Reuters) - Venezuela's president rejected accusations on Wednesday that his government inflated turnout figures from its constituent assembly election, branding them part of an effort to stain what he called a clean and transparent vote.

The company that provides the country's voting machines said that the government's claim that 8.1 million votes were cast in Sunday's poll overestimated the tally by least 1 million.

President Nicolas Maduro also criticized the accuracy of a story reported by Reuters that only 3.7 million people had voted by 5:30 p.m. on Sunday, according to internal electoral council documents, compared with the total 8.1 million ballots counted by authorities.

The documents, which break the data down into Venezuela's 14,515 polling centers, show that 3,720,465 people had voted by 5.30 p.m. Voting ended at 7 p.m. and election experts said doubling the vote in the last hour and a half would be unlikely.

"We stand by our story," Reuters global communications chief Abbe Serphos said in an email.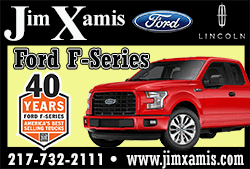 Maduro was defiant.

"This election cannot be stained by anyone, because it was a transparent vote, audited before, during and after the ballots were cast," he told a televised gathering of supporters.

Electronic voting technology firm Smartmatic, which created the voting system that Venezuela has used since 2004, said the turnout figures had been tampered with.

"We know, without any doubt, that the turnout of the recent election for a National Constituent Assembly was manipulated," said Smartmatic Chief Executive Antonio Mugica in a press briefing in London, without providing details of the company's methodology.

"We estimate the difference between the actual participation and the one announced by authorities is at least 1 million votes," he said.

The opposition, which boycotted the vote, has dismissed the official tally as fraudulent. A high turnout was seen as crucial for leftist Maduro to legitimize the election in the face of wide international criticism.

The assembly will have the power to dissolve the opposition-run congress and is expected to sack the country's chief prosecutor, who has harshly criticized Maduro this year.

Maduro on Wednesday said the newly-minted superbody will also have the power to strip members of congress of their immunity from prosecution. On Tuesday security forces jailed two of Maduro's leading critics in a fresh blow to the opposition.

Countries around the world have condemned the assembly as a bid to indefinitely extend Maduro's rule. He is widely criticized for an economic crisis marked by triple-digit inflation and chronic shortages of food and medicine.

[to top of second column]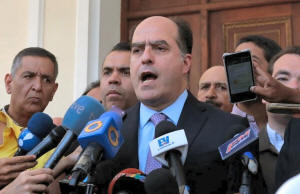 Julio Borges, president of the National Assembly and deputy of the Venezuelan coalition of opposition parties (MUD) talks to the press before a session of Venezuela's opposition-controlled National Assembly in Caracas, Venezuela, August 2, 2017. REUTERS/Marco Bello
OIL WORKERS MARCH

Maduro says the assembly is necessary to give him the powers needed to bring peace to the country after more than four months of opposition protests punctuated by violent clashes between security forces and hooded demonstrators. More than 120 people have been killed since the unrest began in April.

Maduro said delegates of the 545-member assembly will have their first official session on Friday. The opposition called for a new round of protests on Thursday.

Congress has promised to continue holding sessions despite the election of the new assembly. Last month it also named alternate justices to the Supreme Court in defiance of the top court, which has heavily favored Maduro.

Authorities arrested three of those justices, and four others have taken refuge in the residence of the Chilean ambassador in Caracas.

The United States this week called Maduro a dictator, froze his U.S. assets, and barred Americans from doing business with him. Maduro, like his predecessor and mentor, the late Hugo Chavez, regularly laughs off criticism from Washington even though the United States is Venezuela's top crude importer.

The European Union said it was mulling a "whole range of actions" on Venezuela. But Maduro continues to enjoy public backing from the Venezuela's military, though soldiers are increasingly weary of the popular backlash against their role in quelling protests.

Oil workers, whom Maduro considers a bedrock of support, rallied in several energy producing regions of the country on Wednesday.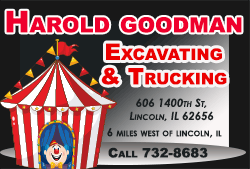 Chanting and carrying the red Socialist Party flag, they denounced sanctions on the leftist president.

"We are here to show our rejection of the intervention of the United States," one demonstrator said during a televised rally, calling the sanctions "a political show with harmful economic consequences for the people of Venezuela."

(Writing by Brian Ellsworth, additional reporting by Deisy Buitrago, Corina Pons and Girish Gupta in Caracas.; Editing by W Simon, Tom Brown and Michael Perry)
[© 2017 Thomson Reuters. All rights reserved.]
Copyright 2017 Reuters. All rights reserved. This material may not be published, broadcast, rewritten or redistributed.