Logan County Fair Talent Show competitors scant in numbers, big in talent

Send a link to a friend Share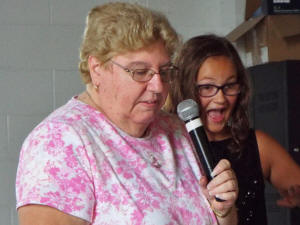 [August 07, 2017] Coordinator for the Logan County Fair Talent Show Contest, Darlene Begolka, introduced the judges and competitors at the Saturday noon show held at the Lincoln Stage.
While the competition was shy on entries, the talent was robust and will send two young performers to the State Talent Competition in January.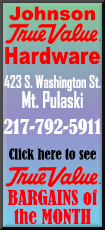 The competition is divided by age before Oct 1st with the Junior Division under 14 years of age; Senior Division under 22 years.

All of the contestants gave individual vocal performances.

The three judges: Laura Lee, Tim Searby and Becky Werth made their assessments using a point system.

- One to five points for 'Audience Appeal'
- One to 15 points for 'Stage Presence'
- One to 25 points for 'Ability'

Winning the Junior Division was 11-year-old Lizzie Hudson singing "Try Everything," a song made popular by artist Shakira and featured in the hit children's movie Zootopia.

Lizzie is the daughter of Virgil and Margo Hudson of Lincoln. Lizzie, who will be a sixth grader at Lincoln Junior High School says, "Go Trojans!" She loves dance, theater, gymnastics, playing her clarinet, and her dog 'Cherry.' She hopes to become a professional vocalist.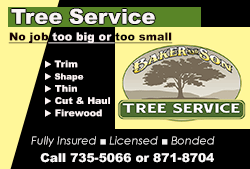 Taking first place in the Senior Division was Ryan Williams as Elvis. Williams blew the top off the stage in his performance of an Elvis hit, "My Way."

A Lincoln Community High School senior, Ryan's favorite hobbies are music, videos and games. Singing since he was six years old, Ryan loves making someone's day special and to perform for the elderly in homes.



During the judging interlude, as Elvis he went over to the seated Logan County Fair Queen Meg Meeker and executed a King-like action gifting his performance sash.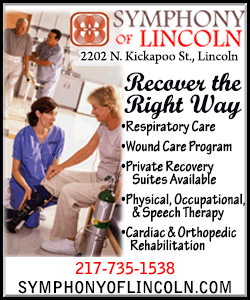 Baylee Baker took second place in the Senior Division with her performance of "Open Arms." This is a song first made popular in 1981 by Journey, often chosen for a wedding song, and the song that won Emily Reiners took first place at the Logan County Fair Talent Show some years ago.

The daughter of Amber Post, Baylee is a sophomore at Hartsburg Emden High School. She loves singing, cheerleading, art, theater and playing with her baby sisters.

Queen Meeker joined by Junior Miss Karson Mott and Little Miss Elliana Park presented the top place winners with medallions on ribbons.

In addition, the contest offers the first through fifth places cash awards for both Junior and Senior divisions. First places received $100, Second place $75. The offerings for Third - $50, Fourth - $35, and Fifth places - $20 went unclaimed.

Begolka hopes the cash incentive will draw more than three entries next year.

As both first place winners go forth representing Logan County at the State competition in January, Beggolka noted that this is a tremendous opportunity for the contestants. She was pleased when last year's Logan County Senior Division winners, a newly formed band with Caleb Meador, Tyler O'Rear, Brady Walsh, Josiah Keller and Justin Woods named 'Company of Kings,' did very well winning fourth place at State.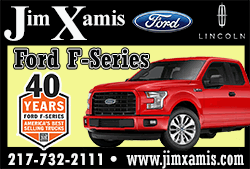 Begolka said she would like to see more of Logan County's talented youth have that opportunity and that we, Logan County, would continue to be represented well at the state level.

Last year's Junior Division winners, sisters Alianah and Sophie Kodatt, took hoola hooping to State. So, if you have a performance talent, bring it on!

Moms, teachers, kids; put Saturday of the Logan County Fair on your calendar for next year. Entries can be made at the fair office a few days before the event.

[Jan Youngquist]