United Way of Logan County new administrator striving to increase awareness of local programs

Send a link to a friend Share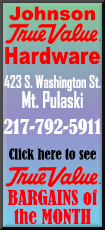 [August 07, 2017] LINCOLN - In April of this year, Patti Becker took over as the administrator at the United Way of Logan County office. Becker replaces Marla Blair, who resigned to pursue other career interests. Recently, Becker sat down to talk about the local United Way Chapter and efforts that are being made to increase the visibility of the United Way in Lincoln and Logan County.

As a longtime member of the United Way Board, Becker said the transition into the administrative position was not all that difficult. Having retired from a career at Eaton in Lincoln she was familiar with the donation process through payroll deduction, which helps her now as she works to increase support for the United Way through that program and others.

Also, through being a board member, she said she already had a love for the United Way program and a commitment to the United Way Mission of "Education, Income, Health." The mission is to help children and youth achieve their full potential, help families increase financial security, and work to ensure that the basic health needs of the community are met.

Becker said that one of the more important things the United Way does locally is lend financial support to local programs that personify the United Way Mission.

There are routinely 15 local organizations that benefit from United Way funding.

Those organizations are:
American Red Cross
Illinois Capital Area Chapter
Boy Scouts of America, the W.D. Boyce Council
Center for Youth and Family Solutions
Christian Child Care
Community Action Partnership of Central Illinois – Senior Nutrition program and Logan-Mason Public Transportation program
Girls on the Run
Girl Scouts of Central Illinois
Lincoln Area YMCA
Lincoln Pastoral Counseling Services
Little Lambs Learning Center
Living Alternatives Pregnancy Resource Center
Lincoln Center for Developmental Rehabilitation
Oasis Senior Center/Senior Citizens of Logan County
Salvation Army – Keest Center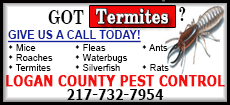 Becker said that annually, these organizations submit an application for United Way funding, and it is no light weight document. The organizations submit their application with written information about the services they are offering, their recent success stories, and how that United Way funding is impacting the lives of Logan County residents.

Having been on the Board of Directors, Becker is familiar with all these agencies, and believes in the work they are doing. She said that each year, as part of the application process, the groups appear before the board and talk about their work in Logan County.

Becker recalled one of the exceptional stories she's heard came from representatives of the CAPCIL Senior Nutrition program. What some people may not realize is that the home delivery of meals is about more than just making sure the elderly have nutrition meals. It's about socialization and giving the seniors someone to look forward to seeing during the week. But it can also be about saving lives. She said there have been stories recounted where a meal delivery found a senior is distress and help was called and arrived on time. These are the seniors who without CAPCIL, might have not been able to obtain the attention they needed.

She went on to speak about an organization serving the other end of the local population, the Girls on the Run. That program has been growing in Logan County and now there are multiple groups being sponsored and operating through the local elementary schools. While it boasts running and physical exercise in its name, Girls on the Run is about much more. For the young girls who participate it is about physical activity, but it is also about building leadership skills, increasing self-esteem and building strong character and ethics that will take the girls into adulthood and help mold their futures.

For Becker and her Board of Directors, the heart breaking part of the local funding program is that the United Way is not able to fund the organizations to the extent that is needed. Becker said over the past few years, donations to the United Way of Logan County have been on the decline. When those donations fall, then the board is unable to fund the organizations to the degree it would like.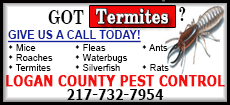 Becker said that working with the support of her board, she plans to push for more donations to the United Way of Logan County. To do this, she plans to increase visibility for the local agency through a new website, a facebook page, local advertising, and talking more about the agencies United Way serves each year.

Becker said the new website is in the works and will offer important information about the Logan County chapter. It will also have a donation tab, where folks can go in and make an online donation to the United Way of Logan County.

Becker said she has been visiting local businesses and talking about payroll deduction donations, and will continue to do that on an ongoing basis. She said making payroll donations is really easy and requires little more than signing up.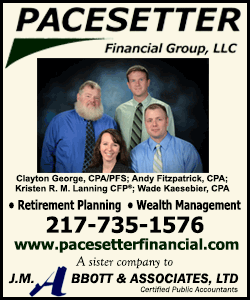 One caution, Becker says, is for those where the employer has head offices that are not local. When employees of businesses such as Kroger and Wal-Mart sign up for payroll deduction they need to specify that the donation goes to the United Way of Logan County.

Becker said the Facebook page is up and running and she posts something new almost every day. The page currently includes announcements about upcoming events, commentary on local programs served by United Way and also links to those organizations either through their websites, blogs, or Facebook pages. Becker said the goal of the Facebook page is to bring people to United Way and increase their understanding that the agency is local and supports local programs.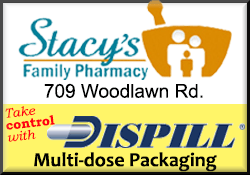 Dial 2-1-1

There is also a little known program that United Way provides. A few years ago, the organization saw that there was a need for a centralized, easy to reach, referral service that would help point families in the right direction when they were seeking help from local organizations. United Way helped to build and implement the Dial 211 project. It's very easy. Pick up the phone and dial 2-1-1. Early in the phone call there will be a prompt or two and you may have to wait on the line until a resource specialist is available, but the really sweet part about this program is that you can talk to a real person who can help you through the sometimes complicated process of where to go and who to contact to get the assistance you need.

The phone call is free and the confidential, so you can talk to the resource specialist and get the help you need.

If making a call is not convenient, there is also a 211 website – 211.org. There one can enter their zip code or city and state and look up referrals for local assistance. When you log onto the website, you are told that the site may not be "secure" and if you wish to speak to someone in a secure connection to make the phone call instead. If you choose to stay on the website, you can access information about a wide variety of programs offered in your community, many of them the same one that are being managed with the help of United Way of Logan County funding.

Free Children's Book Exchange
A new program that the United Way of Logan County will be implementing this month is the free book exchange. The book exchange events will take place during the Third Fridays Downtown Lincoln events in August and September. The August Third Friday will be held on August 18th.

Becker said that education is a big part of the United Way mission, and reading is a very big part of youth learning and development. Books can be expensive, and once read there are only a few that become read again favorites. The rest may be stored away in a box or filed away in a bookshelf. Those are the books that could go to serve a greater purpose.
At the Third Friday events, kids and parents are encouraged to go through their current book collections and choose books they would like to donate to the exchange. Those books can be brought to the United Way stand and given to the program. Children can choose new books to take home and read later. Becker said she is accepting donations and has on hand several books that will be taken to the first event. Thanks to these donations, kids can begin right away choosing new reading material to take home for later.

She also noted that folks do not have to donate books in order to take books home. Any child who sees a book they would like to have may have it, at no cost to their parents. She also noted that the program is open to all. There are no restrictions or income guidelines to be met.

In closing, Becker noted that United Way of Logan County is a very important organization that has the well-being of the entire community at heart.

If she were to drive home only a point or two about the United Way of Logan County it would be to impress upon people that while United Way is a huge organization, the money given in Logan County is utilized in Logan County, and that the local organization has a very big heart, and a strong desire to help improve the quality of life for people in Logan County.

The United Way of Logan County offices are located at 120 South McLean Street in the Logan County Farm Bureau building. You can reach the local office by calling 217-735-4499 or by email at uwloganil@Comcast.net.

[Nila Smith]