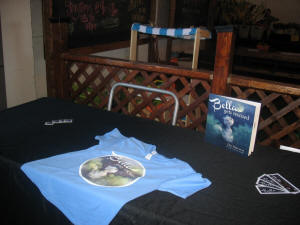 Children's cat story, cats for rescue, and cat show make ALMH Market purr-fect Saturday morning


Send a link to a friend Share
[August 09, 2017] LINCOLN - Saturday's nice and breezy weather brought many folks out for the ALMH market. In addition to the number of vendors who are there each week, children's author Ellie Wakeman did two readings of her recently published book, Bella Gets Rescued.
Wakeman said she got the idea for her book from having her own rescue cat named Bella and watching the change in her from the time they got Bella to a few years later.
The story tells of how scared Bella the cat was when she first got rescued. Bella is initially frightened by almost everything including sights and sounds at her new home and her first visit to the vet. Over time, Bella gets used to her new home, the family who rescued her, and their other pets, realizing she is safe in the hands of good people.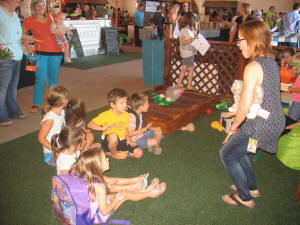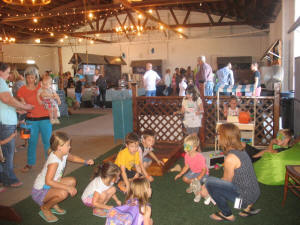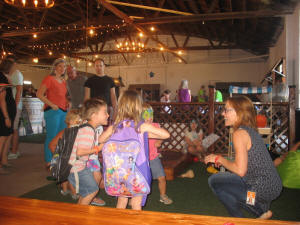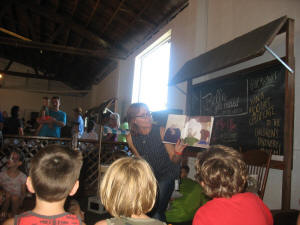 Before reading her book, Wakeman did some interactive activities with children who were there for story time, playing "Bella Says" and asking the kids to clap their hands, slap their legs, and reach for the sky. She also sang a song about animals and had the children run in place like a cheetah, quack like a duck, and meow like a kitty.
After reading her book, Wakeman gave the children stickers with pictures of Bella and bracelets that said "You are Pawsome." Since someone was there painting faces, several of the children had their faces painted to look like cats.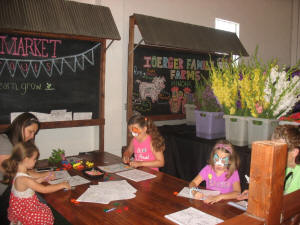 Those who had purchased a copy of the book were able to get it autographed by Wakeman.

People who have considered adopting an animal could talk to Jane Bryson, who was there to represent the Logan County Humane Society. Bryson said the Humane Society has lots of animals to adopt and said the animals are already spayed or neutered and have had their shots. Bryson encourages people to be responsible when it comes to their pets.

Appropriately enough, pet lovers could also make their way down to the other end of the expo building to watch the 4-H cat show.

It was a great summer day for families to be out at the fairgrounds enjoying all the ALMH market had to offer.

[Angela Reiners]