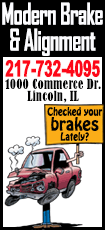 Maria Gonzalez, a former employee in the Cook County assessor's office, has pleaded guilty to two counts of theft and one count of misconduct for taking more than $9,000 in kickbacks from property owners in exchange for helping them get fraudulent property tax refunds, according to the Daily Herald.

The Daily Herald explained that as part of her guilty plea, Gonzalez will receive two years' probation and have to pay $719 in fines and $40,000 in restitution.

Gonzalez was able to run her scheme thanks to her position as a tax information specialist, a position she'd worked since 2001. Gonzalez's job was to make sure homeowners who requested refunds through homeowner exemption certificate of error applications had actually overpayed and were entitled to refunds.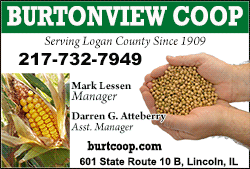 Prosecutors have pointed to four instances from April 2010 to February 2011 when Gonzalez received money in exchange for helping property owners get refunds for which they were not eligible, according to the Herald.

This guilty plea is just more bad news for the Cook County assessor's office, which has found itself shrouded in controversy after a Chicago Tribune investigation revealed deep inequality in the office's property valuations. The Tribune found that the assessor's office would regularly overvalue lower-income homes and lowball expensive properties.

Cook County Assessor Joseph Berrios – who also serves as chairman of the Cook County Democratic Party – has denied any wrongdoing in relation to the Tribune investigation. But questions have long abounded about valuations from Berrios' office and his relationship with some of Illinois' most prominent politicians, including Illinois House Speaker Michael Madigan.

[to top of second column]
Berrios has been a co-owner of a consulting company that has done lobbying work in Springfield, and Madigan is a partner at Madigan & Getzendanner, a prominent Chicago-based real estate law firm. Madigan's law firm makes millions by appealing its clients' property tax valuations. The consulting company with which Berrios has been affiliated, on the other hand, relies on having good relationships with lawmakers such as Madigan in its lobbying work.

And Madigan isn't the only politician who works in valuation appeals. Chicago Alderman Ed Burke, 14th Ward, also is a partner in a Cook County law firm that does property tax work. And Senate President John Cullerton and state Rep. Robert Martwick, D-Chicago, both work at law firms that handle Cook County property tax appeals.

In addition to his job as Cook County assessor, his position as Cook County Democratic Party chairman and his consulting work, Berrios has also been an effective fundraiser. While serving on the Cook County Board of Review and before he was elected Cook County assessor in 2010, Berrios raised $3 million in campaign funds, according to The New York Times. Nearly $1 million came from 15 law firms that handle property tax appeals.

With blatant conflicts of interest such as these, there's little wonder the Cook County assessor's office has earned a reputation for dubious ethical practices.
Click here to respond to the editor about this article