Lincoln Daily News
welcomes letters of appreciation, information and opinion on matters pertaining to the community.
As a community we need to be able to talk openly about matters that affect the quality of our lives. The most effective and least offensive manner to get your point across is to stick to the issue and refrain from commenting on another person's opinion. Letters that deviate from focusing on the issue may be rejected or edited and marked as such.
You may also send your letters by email to ldneditor@lincolndailynews.com
or by U.S. postal mail:
Letters to the Editor
Lincoln Daily News
601 Keokuk St.
Lincoln, IL 62656
Letters must include the writer's name, telephone number, and postal address or email address (we will not publish address or phone number information). Lincoln Daily News reserves the right to edit letters to reduce their size or to correct obvious errors. Lincoln Daily News reserves the right to reject any letter for any reason. Lincoln Daily News will publish as many acceptable letters as space allows.
To the editor:

One year ago, Logan County voters once again showed their respect and gratitude for their County veterans by overwhelmingly approving a levy to properly fund a Veterans Assistance Commission.

Months of work and preparation by many veterans and supporters went towards gaining approval for that proposition that would provide the VAC Superintendent the ability and funds to provide badly needed services to our veterans and their families.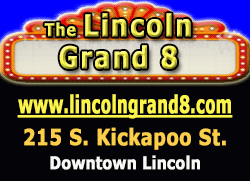 The mission of Superintendent Dan Benedict has been, "to provide exemplary, client-centered services and benefits that respond to the needs of the veteran and their families." Dan's responsibilities include in part assisting veterans in need of emergency financial assistance and providing verification of need to the Indigent Veteran Burial Expense Commission. He has completed his State Certification to prepare and submit disability and pension claims.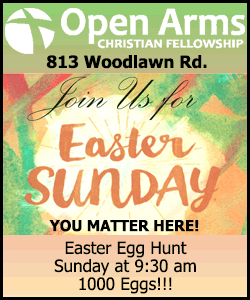 The VAC has partnered with the Logan Mason Public Transportation in assisting vets to their medical appointments.

The Lincoln Park District has also partnered with us to offer a discount program for the Rec Center for all the county veterans and their families.

The Peoria VA Vet Center is now sending a Readjustment Counselor to Lincoln every 2nd and 4th Wednesday afternoon.

Your VAC started from scratch and has been working diligently towards one goal; to make this the best in the State and we thank Logan County for continuing to show that this is a proud veteran county.
Joe Schaler
[Posted March 21, 2017]