Lincoln Daily News
welcomes letters of appreciation, information and opinion on matters pertaining to the community.
As a community we need to be able to talk openly about matters that affect the quality of our lives. The most effective and least offensive manner to get your point across is to stick to the issue and refrain from commenting on another person's opinion. Letters that deviate from focusing on the issue may be rejected or edited and marked as such.
You may also send your letters by email to ldneditor@lincolndailynews.com
or by U.S. postal mail:
Letters to the Editor
Lincoln Daily News
601 Keokuk St.
Lincoln, IL 62656
Letters must include the writer's name, telephone number, and postal address or email address (we will not publish address or phone number information). Lincoln Daily News reserves the right to edit letters to reduce their size or to correct obvious errors. Lincoln Daily News reserves the right to reject any letter for any reason. Lincoln Daily News will publish as many acceptable letters as space allows.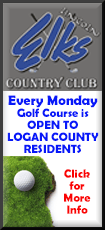 To the editor:

Our reluctant Secretary of State is slowly learning his responsibilities with the call for bombing in Syria. I was sickened to see poor little babies being tossed onto a trailer and being hosed down after Assad's chemical attack on his own people. But a pseudo air strike on a airport was not the proper political response. Why would we give the Russians advance notice of our attack? Why did we strike an airport that was fully functional the next day? What was accomplished to help the refugees and those poor babies?

Trump has further created a hornet's nest in the Middle East. We have angered the Russians, Turkey, and Iran. This will kick off conflicts that will build even more tension in a crisis-oriented region. Other countries in the region will get involved. Then European countries will jump in to (hopefully) defend our side. Other nuclear countries will feel they have to get involved. A huge domino effect will be the result. Those far-right Christians that support Trump will believe this is the fulfillment of Bible prophesy.
It seems Trump badly needs an ego boost so he approved this attack of 59 missiles, at a cost of millions of dollars, that could be better spent on infrastructure projects, Meals on Wheels, education, and so on.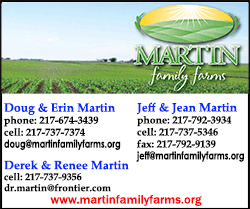 Trump sends off these missiles while he's dining with the Chinese President at Mar-a-Lago. He accused Obama of failing to cross the red line yet he stated in tweets before he ran for office that getting involved with Syria would be Obama's folly. He even stated that it would just be an ego boost for Obama's presidency. But, Trump's first 100 days have become a dismal failure. This attack was to boost his ratings in polls. Now he's our great "Commander In Chief". Polls will rise. Or? Was it a diversion from the investigations into all his connections with the Russians and Putin?

This President talks out of both sides of his mouth. He won't allow the Syrian refugees into our country but let's them die at the hands of Assad. He has no true compassion. Refugees wanting to get out of Syria would have to be vetted on 17 levels before they would be allowed within our borders. They desperately need assistance with basic needs. Let's help the refugees and their babies instead of showing off with a display of missiles.

Thank you,
Rebecca Drake
[Posted April 12, 2017]