Lincoln Daily News
welcomes letters of appreciation, information and opinion on matters pertaining to the community.
As a community we need to be able to talk openly about matters that affect the quality of our lives. The most effective and least offensive manner to get your point across is to stick to the issue and refrain from commenting on another person's opinion. Letters that deviate from focusing on the issue may be rejected or edited and marked as such.
You may also send your letters by email to ldneditor@lincolndailynews.com
or by U.S. postal mail:
Letters to the Editor
Lincoln Daily News
601 Keokuk St.
Lincoln, IL 62656
Letters must include the writer's name, telephone number, and postal address or email address (we will not publish address or phone number information). Lincoln Daily News reserves the right to edit letters to reduce their size or to correct obvious errors. Lincoln Daily News reserves the right to reject any letter for any reason. Lincoln Daily News will publish as many acceptable letters as space allows.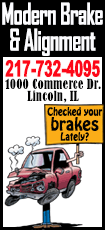 To the editor:

Stroke is a major cause of death and disability worldwide. In the United States, there are approximately 790,000 new cases each year. Neuropsychiatric disorders are often associated with stroke and, among them, depression is the most prevalent.

The importance of detecting post stroke depression is emphasized as a requirement for Joint Commission-sponsored Comprehensive Stroke Center certifications. However, best practice policies and guidelines for post stroke depression screening methods and treatment interventions are controversial worldwide. Despite conflicting theories about screening methods and treatment interventions, longitudinal studies show universal consensus that, if left untreated, post stroke depression does negatively impact recovery outcomes.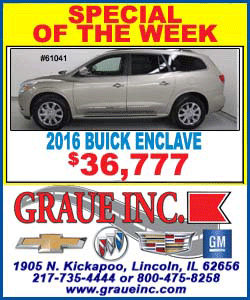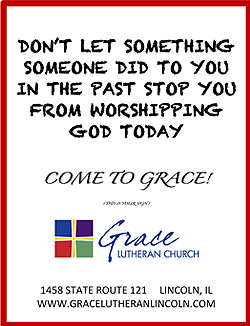 While efforts to improve and standardize screening and treatment policies and procedures are ongoing, the need for increased public awareness of post stroke depression, still remains an area of great concern. Resources and support for post stroke depression can be easily obtained from most medical providers. Stroke survivors and their loved ones are encouraged to ask their primary care providers or their stroke providers for more information.

Please join me in my efforts to spread stroke awareness to the members of our community.

Sincerely,
Christine Coppenbarger, BSW
Masterís in Social Work candidate at the University of Illinois Champaign-Urbana
[Posted May 11, 2017]