Ownership changes at Lincoln Chrysler Dodge Jeep Ram
Send a link to a friend Share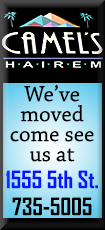 [August 08, 2017] LINCOLN - Earlier this year, long-time co-owner of Lincoln Chrysler Dodge Jeep Ram, Coy Hutchcraft decided it was time to retire. His business partner Scott Soebbing took over the dealership and formed a new partnership with his wife Robin. Though the business has changed on paper, those loyal customers who go to the dealership when it is time for a new vehicle will notice very little change.

Soebbing has a long-term career in vehicle sales, having been involved in that activity for more than 30 years, and having been a part of the LCDJR dealership since 1996. Soebbing explained that he joined the dealership as a partner in 1996 when the dealership was known just as Coy's and was used vehicles only. At that time, Coy's was located in McLean.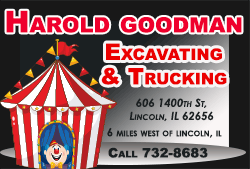 Hutchcraft originally opened his business in Atlanta. In 1995 he moved the dealership to McLean. Soebbing became a partner in the business in 1996, and in 1998 a second store was opened in Lincoln. Coy's Car Corner was located on North Kickapoo just a stone throw away from another popular dealership in Lincoln.

The Coy dealership continued to grow and maintained two locations for the next few years.

In 2005, Hutchcraft and Soebbing made a major decision to invest in a property on Woodlawn Road and build a big new dealership. The location added visibility for the dealership and offered more space on the dealership lot. There was also a great new building put up that offered more room for service and repairs, a top-notch showroom and plenty of space for sales staff and more.

In 2007, the dealership signed a franchise agreement with Chrysler-Dodge and changed its name to Lincoln Chrysler Dodge Jeep Ram.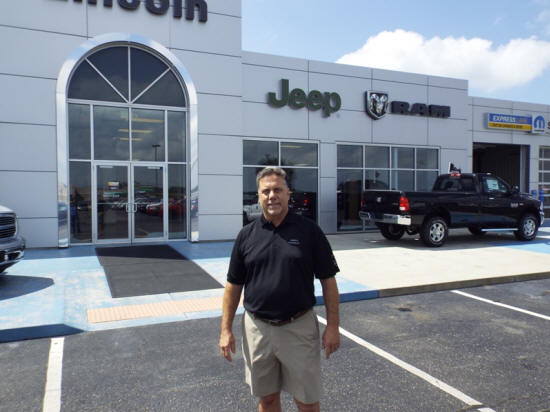 Soebbing spoke about the changes that took effect at the first part of May this year. He said that throughout the history of the partnership, not a lot of people knew that he and Coy were partners. He said that part never seemed to be all that important to him personally, and if from time to time people learned Soebbing was an owner, that was fine, and again, no big deal.

Talking about Coy, Soebing said that his former partner has taken full retirement, and doesn't visit the dealership very often. However, he said that Coy is still available to help out when called upon, representing Soebbing at auto auctions.

So, now that the cat is out of the bag. Be sure to stop by the dealership sometime soon and congratulate the Soebbings. But…don't be surprised if they try to sell you a nice vehicle!

[Nila Smith]