'Clean' debt ceiling bill unlikely to pass House of Representatives : lawmaker
Send a link to a friend Share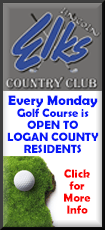 [August 09, 2017] WASHINGTON (Reuters) - The U.S. House of Representatives is unlikely to raise the country's debt ceiling without conditions to rein in spending, a Republican lawmaker said on Tuesday, raising the specter of another potential clash even as Republicans control both Congress and the White House.

The Trump administration has asked Congress to extend the federal borrowing capacity to meet U.S. payment obligations with a "clean" bill that does not include any other provisions.

Asked if the House would act to pass such a bill when lawmakers return to Washington next month, U.S. Representative Tom Cole said "probably not clean."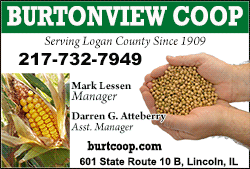 "Most Republicans want to do something to lower the trajectory of the debt," Cole, a member of the House Appropriations and Budget committees, told MSNBC's "Morning Joe" program.

Disagreements over the country's borrowing capacity have prompted skirmishes for years. The latest tussle among Republicans follows a fight over healthcare legislation that left the party unable to make good on years of promises to repeal and replace Obamacare, and has also raised concern among some investors..

The Treasury is expected to fully exhaust its remaining borrowing capacity in October.

More fiscally conservative House Republicans see the debt ceiling issue as tied to deficit-reduction, and want to include spending cuts or the selling off of government assets -- something Cole, a more establishment Republican, backed on Tuesday.

[to top of second column]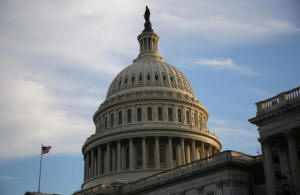 The U.S. Capitol building is seen at sunset in Washington, U.S. May 17, 2017. REUTERS/Zach Gibson
Representative Mark Walker, who chairs the conservative Republican Study Committee, said in a Washington Examiner Op-Ed article that a debt ceiling agreement should also address any future crises and recommended two conservative measures to that end.

Both measures would require the government to issue new bonds to pay principal and interest on debt held by the public and by two Social Security trusts. One would also allow the president to rescind budget authority over unobligated funds and to order the sale of government assets.

"Both these measures are steps in the right direction," wrote Walker, whose group represents the House's largest conservative caucus.

Both the House and the Senate left for summer recess until early September despite requests from the White House to pass a debt limit bill before the congressional break this month.

Senate Republican leader Mitch McConnell has said debate over the issue could stretch into September, when lawmakers must also pass separate legislation to fund day-to-day government activities before the fiscal year ends later that month.

(Writing by Susan Heavey; Editing by Frances Kerry and David Gregorio)
[© 2017 Thomson Reuters. All rights reserved.]
Copyright 2017 Reuters. All rights reserved. This material may not be published, broadcast, rewritten or redistributed.