One more on the road plays well for fans
Send a link to a friend Share
[August 09, 2017] By Jonathan Ingram, The Sports Xchange

Right turns as well as left once again helped NASCAR gain some fan appreciation at Watkins Glen International.

Sunday's race in upstate New York delivered ample action, the kind that has helped sell out the grandstand seating once again.

A suspenseful finish resulted in the fastest leader, Martin Truex Jr., winning on fuel mileage -- and how often does one see that? The ending also had more emotional drama than usual. Truex won for the first time since longtime girlfriend Sherry Pollex has returned to track side following surgery for a cancer relapse.

Crew chief Cole Pearn, meanwhile, quickly left the Glen to head to Ontario, Canada, where his best friend recently died unexpectedly from a bacterial infection.

The two leaders of the No. 78 Toyota entry of Furniture Row Racing each having their ups and downs on a victorious weekend could not have been predicted. But it now seems that NASCAR and its fans are beginning to rely on road circuits as a place where stuff happens that engages a passion for racing.

Leading the way, in a manner of speaking, was Kyle Busch, who had another adventurous weekend. Last week's Pocono winner won the pole under the same-day qualifying format on Sunday after winning the Xfinity race on Saturday. But a snafu in the pits and a spin put him to the back of the field on two separate occasions. Busch charging to the front just once on a road circuit is worth the price of admission, let alone twice.

The Glen's picturesque road course in an idyllic Rip Van Winkle summer setting packed with fans and campers has to be taken with some perspective. The grandstand seating is limited to roughly 40,000. A crowd of this size at the Auto Club Speedway in California or the Atlanta Motor Speedway would look paltry.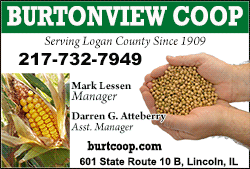 It's a perspective that seems to be lost on TV network hosts, who have been touting the sellouts for three years now without mentioning much in the way of numbers. To hear it from them, if every event "packed in" as many fans, the world of NASCAR would be a better place. Hardly accurate. Nor does it necessarily follow that the Glen crowd is a sign of NASCAR emerging from its attendance doldrums. A full set of grandstands in the coming week around the 2-mile oval of the Michigan International Speedway would be something to shout about.

NASCAR fans historically have preferred ovals where they can generally see the cars for most, if not all, of a lap. In this light, the sustained popularity by ticket buyers at the Sonoma Raceway near San Francisco and the Glen is a bit of a phenomena.

As different from one another as Northern California and upstate New York, the two tracks share some common characteristics. Each is located in relative isolation to other tracks hosting the Monster Energy NASCAR Cup cars. But they are also located in areas where racing has a strong heritage -- in part because of the presence of a world class road

The Sonoma and Watkins Glen tracks also guarantee some high-speed contact and spins when it comes to stock cars. As shorter events, the road races tend to put pressure on drivers to get to the front.

[to top of second column]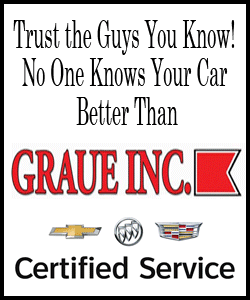 Such was the case for poor Busch, whose luck seems to have deserted him once again. He first fell to the rear due to a freaky problem with a lug nut stuck behind a wheel. Then he attempted a pass on Brad Keselowski so extraordinary that the Ford driver never saw him at the Inner Loop, turned into the Toyota and spun it. If Busch was going to win, he had no other choice than to push through any nook or cranny. He eventually finished seventh.

Truex, who hails from New Jersey, initially looked at the cars in the garage at the Glen through the fence as a paying customer before his racing career began. Like a lot of those who arrive each summer, he became a fan of the circuit itself.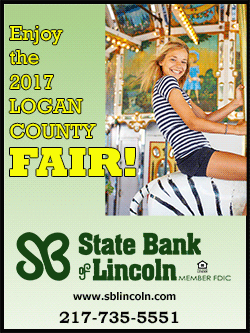 "It means a lot to be in victory lane here at this race track," Truex said. "I've been coming here a long time and feel like we've been close and had a few slip away from us, but really excited. Great to see an awesome turnout here today with the fans and the sellout. Such a unique and great part of the country. This weather is amazing. We love coming up here to race. Pretty cool to check this one off the box as far as road courses. Everybody wants to win at these places. So to get this one is special."

Since Truex scored his fourth win, none of the playoff contenders were bumped by the arrival of a new winner taking one of the 16 spots. That left Chase Elliott, Jamie McMurray, Matt Kenseth -- who finished second Sunday -- and Clint Bowyer holding serve in their points battle to get into the postseason. Another miserable outing for Joey Logano scuttled any long-shot chance in the points, much less a victory at one of his better tracks.

Next year's schedule calls for a road circuit at the Charlotte Motor Speedway in October during the playoffs. That's a logical move to include in the postseason the type of driving skills needed to qualify for it. Whether fans respond in Charlotte to a combined infield and oval circuit in place of the traditional 1.5-mile, high-banked oval remains an open question. But the Charlotte "roval" will be the only road circuit where fans can follow the action over the entire course of a lap, which in this case has 13 turns.

The Cup drivers, more than a few now with road racing experience in the lower ranks of NASCAR, have finally mastered the skills of shifting and turning right as well as left. That helps sustain the action and limit cautions.

Sunday's race ran just over two hours with only one caution for an incident. Given the possibly false assumption that NASCAR fans prefer crashes and yellow flags followed by restarts, the influence of road circuits on stock car racing could turn out to be quite positive.

-----------------------------------------------
[© 2017 Thomson Reuters. All rights reserved.]
Copyright 2017 Reuters. All rights reserved. This material may not be published, broadcast, rewritten or redistributed.