Railer Football 2017: Expect More
Send a link to a friend Share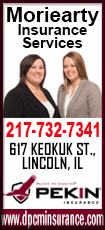 [August 09, 2017] By Benjamin Yount

LINCOLN – The team t-shirts at Lincoln High School football practice read GUTS. But the theme of the new season for Railer football is more.

"Last year we had a goal just to win one game," LCHS head Coach Matt Silkowski said after Tuesday's practice. "It was great that we were able to do that. Now though, it's more optimistic around here because we don't what could happen. Who knows how good we really can be."

Lincoln starts its first year in the Apollo Conference this year.

The Railers left the Central State Eight, arguably the best football conference in the state of Illinois, after winning just one game in four years.

Silkowski said he expects his team to be much more competitive this year.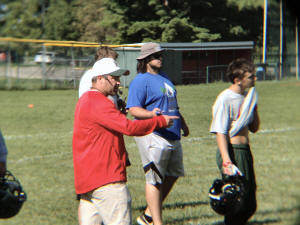 "There's a sense that we are playing for something this year," Coach Silky said. "Last year you stared down that schedule and it was a different animal."

Senior running back Titus Cannon said the team expected to lose at least six games in years past. Now there's talk of winning that many.

"Last year we had like three games that people were anticipating," Cannon said of the Central State Eight schedule. "This year everyone wants to play every single game. Everyone wants to be out on the field."

Cannon is half of what could be a potent running attack for the Railsplitters.

[to top of second column]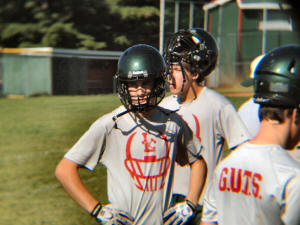 Team t-shirts say "Guts," but this year it is so much more than that!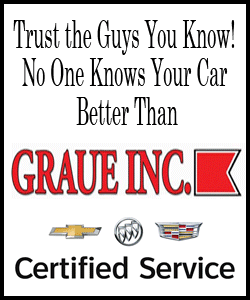 Senior Isaiah Bowers will also carry the ball.
"It's our senior season. We want to do our best and get some wins," Bowers said he's not concerned with sharing the ball or the backfield with Cannon. "I feel that we're both confident in whoever is running the ball. We can do whatever we need to do to win.

Cannon said his goal is to be Lincoln's first 1,000 yard rusher in decades.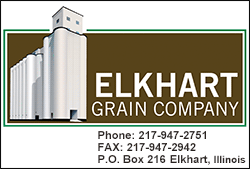 Coach Silkowski said Lincoln's success depends on the front line.

"We will be as successful as out offensive line allows us to be," Silkowski said once again The Railers' line will be dominated by underclassmen. "We are returning three of our five offensive linemen, two of those three are sophomores."

Lincoln has a young team, just six seniors according to Silkowski.

Lincoln opens the season on the road this year, the team will travel to Macomb for the first game of the season on August 21st.
[Benjamin Yount]