"Color Me Blue" art exhibit opens Thursday at the Lincoln Art Institute

Send a link to a friend Share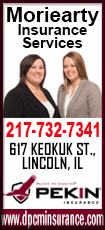 [August 09, 2017] LINCOLN - For their August, 2017 art exhibit, Logan County Arts members have chosen the theme, "Color Me Blue." The show will debut with a reception from 5 to 8 p.m. on Thursday, August 10 at the Lincoln Art Institute, 112 S. McLean St, Lincoln. In addition to viewing the artworks and enjoying refreshments, visitors will be able to discuss the works with the artists themselves.

The group chose blue as their inspiration for this exhibit because of the color's rich cultural associations, which makes the topic evocative rather than restrictive. "Painting with a theme in mind is something new to me," new LCAA member Matt Welchel observed, "It can get you to think about incorporating elements that you normally might not."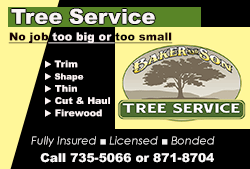 Blue is an essential element in most depictions of Nature, appearing not only in the sky but in reflections and shadows cast at all times of day and all seasons. Artist Tony Shuff has used acrylic, watercolor and soft pastel to create winter and water scenes capturing his love of the outdoors.

Nancy Saul and Bev Noble will use photographic images to portray the beauty of Nature, while Jason Hoffman reimagines the geography and history of the North American continent with a large collage of maps showing patterns of human activity.

Blue can also hold emotional and musical connotations for some artists, who will be "singin' the blues', while Pam Moriearty's hand-tinted photographic image will remind viewers of the significance of blue in the history of our nation's armed struggles.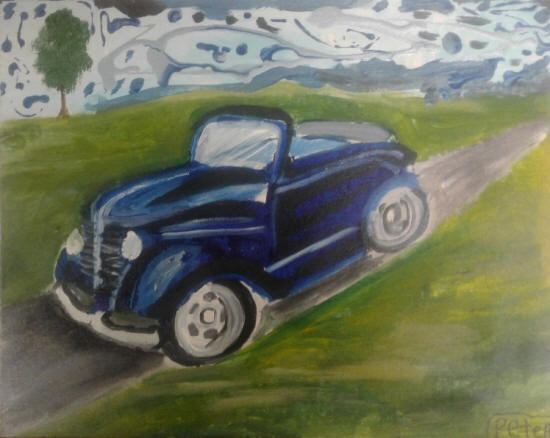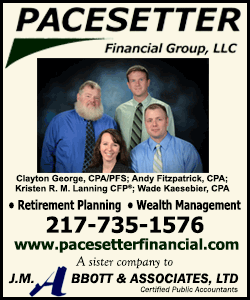 Other artists participating in the show include Rob Swofford, Cheryl Spove, Moses Pinkerton and Sheralyn Bolton, as well as guest artists. After opening night, the show will be available for viewing during the Balloon Fest as well as by chance or appointment until September 2. Visitors may ring the doorbell, and if curator Moses Pinkerton is available he will open the gallery. For an appointment, people may call Pinkerton at 217-651-8355.

Also available at the "Color Me Blue" opening will be information on the upcoming September exhibit, "From My Collection". For that show, Logan County Arts members will pay homage to other artists they have admired enough to add to their own personal art collections. Nonmembers can also show artworks consistent with the theme by paying a small display fee. Any nonmember interested in doing this should contact Pinkerton or Mitch Douglas (630-890-1318) for more information.
[Pamela Moriearty]