Illinois Department of Labor inspects all rides at State Fair

Send a link to a friend Share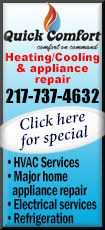 [August 10, 2017] SPRINGFIELD - At the 2017 Illinois State Fair, the Illinois Department of Labor (IDOL) will conduct routine inspections of all amusement rides and attractions.

On the Carnival Midway, Adventure Village, and Happy Hollows pavilions, there are more than 65 rides for fairgoers to enjoy. IDOL's Amusement Ride and Attraction Safety Division inspects and permits every ride and determines if they are safe to operate. No ride is permitted to run if it does not pass inspection.

"We hope that everyone has a safe and fun time on the many different carnival rides at this year's State Fair," said IDOL Acting Director Joe Beyer. "To help accomplish that, our inspectors are onsite to examine all rides and to perform additional, unannounced safety checks."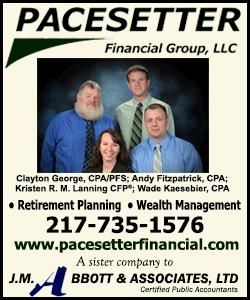 The Department encourages riders to abide by all safety rules and ride attendant instructions including: following minimum height, weight, and health restrictions and using the required safety equipment such as seat belts, lap bars, and harnesses. Parents should also take extra precaution with their children on and around the rides. Additional safety tips are available at https://www.illinois.gov/idol/Rides/
Pages/Safety-Tips.aspx.
Division inspectors conduct nearly 4,000 ride inspections at stationary parks, traveling carnivals, and fairs throughout the State each year.

For more information about the Illinois Department of Labor, visit the website at http://labor.illinois.gov.
[Illinois Department of Labor]