Logan County State's Attorney prosecutes first ever Drug Induced Homicide case
Dustin Miller found guilty in jury trial


Send a link to a friend Share
[August 12, 2017] On August 10, 2017, a Logan County Jury found Dustin Miller guilty of Drug-Induced Homicide, a class X felony. The jury trial commenced Tuesday, August 8th and concluded two days later. The jury deliberated for approximately 1˝ hours before returning to court with their verdict of guilt.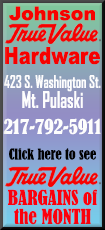 The investigation began on June 3, 2016, when Lincoln Police and the Logan County Paramedics were dispatched to 323 N. Butler Street in Lincoln for an unresponsive male.
The male, identified as Clint Clark, was pronounced dead on scene. An autopsy performed the next day concluded Clint Clark's death to be the result of heroin intoxication.
Lincoln Police investigators searched the house and recovered numerous items of evidentiary value. During the search, investigators learned that Clint Clark had contacted Dustin Miller the day before to buy approximately $400 worth of heroin.

The delivery of the heroin occurred at Qik N'EZ in Lincoln on June 2, 2016. Lincoln Police were able to obtain video from the store surveillance. Using the store surveillance along with information from Brittany Banser, who spent the night at Clint Clark's house, it was learned that Clint Clark ingested heroin from his purchase from Dustin Miller which caused Clint Clark's heroin overdose.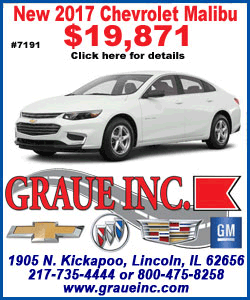 "Our first thoughts are with the family of Clint Clark," stated Jonathan C. Wright. "His loss can never be replaced but we hope that this will bring a sense of justice and closure for the family," continued Wright.

Dustin Miller's sentencing hearing is scheduled for October 31, 2017 at 11:00 a.m. Dustin Miller faces a prison term between 6 and 30 years in the Illinois Department of Corrections and will be required to serve 85% of the sentence before becoming eligible for parole.

This is the first litigated case of drug induced homicide in Logan County.
[Jonathan C. Wright
Logan County State's Attorney]