Lincoln McDonald's® celebrates Grand Re-Opening
Grand Re-Opening Celebration takes place August 21

Send a link to a friend Share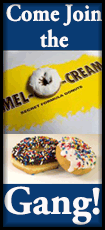 [August 12, 2017] LINCOLN - On Monday, August 21 local McDonald's® Restaurants of Central Illinois Owner/Operators, Jack and Gail Millan and Mikel and Nicole Petro, invite the community to their newly rebuilt McDonald's restaurant, located at 1007 Hickox Dr. for a special Grand Re-Opening celebration.

The brand-new restaurant under the Golden Arches® will kick off the Grand Re-Opening Celebration with a ribbon cutting ceremony beginning at 10:30 a.m. The restaurant will also offer week-long events and daily specials like "Buy One, Get One Free" Big Mac® sandwiches.

"We are proud to be a member of the historic Lincoln community and we are excited to bring our customers a brand new restaurant to enjoy," said Mikel Petro, local McDonald's owner/operator. "We hope you will join us during our week of Grand Re-Opening celebrations."
To honor the Lincoln community and celebrate the Grand Re-Opening, a Lincoln School District Back-to-School Drive will be held in-restaurant from August 21 to August 28.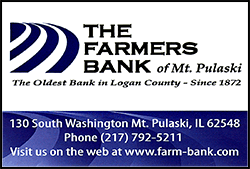 A list of donation items and large donation boxes will be in the restaurant lobby.
Additionally, from August 21 to August 31 the Millan/Petro Organization will be hosting a prize drawing, prizes include: gift cards, TVs, portable speakers and so much more. The lucky winners will be announced on Thursday, August 31.

The Lincoln McDonald's will be extending the celebration throughout August – additional events include:
Tuesday, August 22: McFamily Night Event: Promotions include $2 Happy Meals®, balloon animals, face painting and a rock climbing wall. There will be a special meet and greet with Ronald McDonald® from 5:00 p.m. to 7:00 p.m.
Wednesday, August 23: All Day Breakfast Event: Customers can enjoy "Buy One, Get One Free" Sausage McMuffin with Egg sandwiches all day long.
Thursday, August 24: McTropics Sign Fundraiser: Join us for a tropical-themed dinner celebration in the lobby from 5:00 p.m. to 8:00 p.m. 15% of sales will be donated to the Tropics Legacy Campaign. There will also be a special meet and greet with Ronald McDonald from 5:00 p.m. to 7:00 p.m.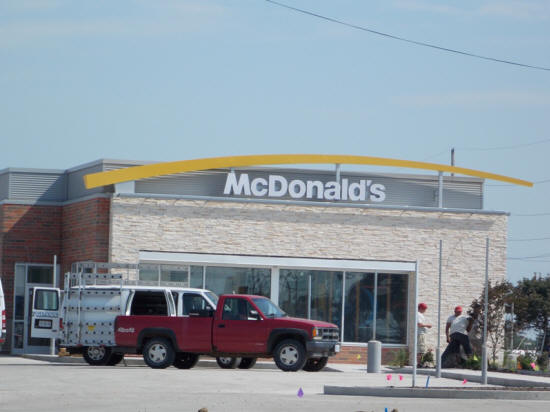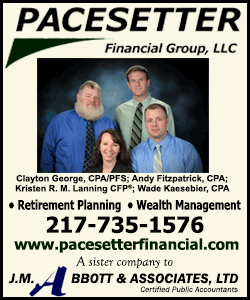 Saturday, August 26: Logan County Humane Society Animal Adoption Day: Logan County Humane Society will be on-site for an Animal Adoption Day. From 11:00 a.m. to 2:00 p.m. 15% of sales will be donated to LCHS.
At the newly rebuilt McDonald's of Lincoln, guests will be treated to a new modern exterior with beautiful landscaping, dual drive-thru lanes and digital menu boards. Inside, customers will enjoy a fully updated lobby and the new "experience of the future" concept. For the first time ever, customers can experience kiosk ordering, table service with locator system and mobile order and pay. Additional enhancements include upgraded free Wi-Fi, flat screen TVs and interior digital menu boards.

About McDonald's
McDonald's USA, LLC, serves a variety of menu options made with quality ingredients to more than 27 million customers every day. Nearly 90 percent of McDonald's 14,000 U.S. restaurants are independently owned and operated by businessmen and women. Customers can now log online for free at approximately 11,500 participating Wi-Fi enabled McDonald's U.S. restaurants. For more information, visit www.mcdonalds.com or follow us on Twitter at @MyIllinoisMcD and any of the 58 McDonald's Restaurants of Central Illinois Facebook pages.
[Text courtesy of McDonald, Photo by Karen Hargis - LDN]