End of U.S. payments to health insurers would cause premiums to rise: CBO
Send a link to a friend Share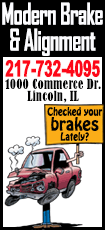 [August 16, 2017] By Yasmeen Abutaleb

WASHINGTON (Reuters) - Health insurance premiums for many customers on the Obamacare individual insurance markets would be 20 percent higher in 2018 if U.S. President Donald Trump follows through on a threat to stop billions of dollars of payments to health insurers, a nonpartisan congressional office said on Tuesday.

The Congressional Budget Office also found that terminating the payments would mean that 5 percent of Americans would live in areas that do not have an insurer in the individual market in 2018. However, the agency estimated that more insurers would participate by 2020 because they will have observed how the markets work without the payments and most people would be able to purchase insurance.

The CBO's assessment echoes concerns raised by insurers over the past several months, who have said that terminating the payments would cause premiums to rise.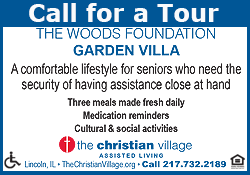 Trump has repeatedly threatened to withhold the payments, called cost-sharing reductions, which amount to about $7 billion in 2017 and help cover out-of-pocket medical expenses for low-income Americans. Trump has derided the payments as a "bailout" for insurance companies.

The CBO found that the number of uninsured would be slightly higher in 2018 but slightly lower in 2020 as more insurers joined the market. It also found that premiums would be 25 percent higher by 2020, which would increase the amount of government-provided tax credits to help shield low-income people from premium increases.

Several insurers have cited the uncertainty over the payments in raising insurance premiums by double digits for 2018 or in exiting some individual insurance markets.

Anthem Inc, one of the largest remaining Obamacare insurers, earlier this month scaled back its offerings in Nevada and Georgia and blamed the moves in part on uncertainty over the payments. Blue Cross and Blue Shield of North Carolina earlier this year raised premiums by more than 20 percent, but said it would have only raised premiums by about 9 percent if Trump agreed to fund the payments.

[to top of second column]
A patients room is pictured at a medical center hospital in San Diego, California, U.S., April 17, 2017. REUTERS/Mike Blake
The payments are the subject of a lawsuit brought by House Republicans against the Obama administration that alleged they were unlawful because they needed to be appropriated by Congress. A judge for the federal district court for the District of Columbia ruled in favor of the Republicans, and the Obama administration appealed the ruling.

The Trump administration took over the lawsuit and has so far delayed deciding whether to continue the Obama administration's appeal or terminate the subsidies. That case became more complicated earlier this month when a U.S. appeals court allowed Democratic state attorneys general to defend the payments and have a say in the legal fight.

The administration has decided month-to-month whether to continue the payments. Its next installment is due Aug. 21.

Trump has grown increasingly frustrated as Republicans, who control the White House, Senate and House, have been unable to pass a repeal or replacement of the Affordable Care Act, former Democratic President Barack Obama's signature domestic policy achievement. After the Senate effort failed in July, Trump tweeted days later threatening to stop the payments.

The CBO estimated the federal deficit would increase by $194 billion from 2017 through 2026 if the payments are terminated.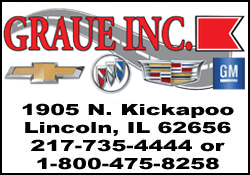 (Reporting by Yasmeen Abutaleb; Editing by Michele Gershberg and Chris Reese)
[© 2017 Thomson Reuters. All rights reserved.]
Copyright 2017 Reuters. All rights reserved. This material may not be published, broadcast, rewritten or redistributed.