U.N. experts condemn racist violence in U.S., urge investigations
Send a link to a friend Share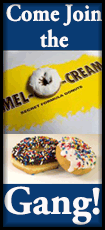 [August 16, 2017] By Stephanie Nebehay

GENEVA (Reuters) - United Nations human rights experts called on the United States on Wednesday to combat rising racist violence and xenophobia and to prosecute perpetrators of hate crimes.

U.S. President Donald Trump insisted on Tuesday that both left- and right-wing extremists had become violent during a weekend rally by white nationalists in Virginia, reigniting a political firestorm over race relations in the United States and his own leadership of a national crisis.

After clashes between the two sides at Saturday's rally, a car ploughed into opponents of the gathering, killing one woman and injuring 19 others. A 20-year-old Ohio man, James Fields, said to have harbored Nazi sympathies, was charged with murder.

"We are outraged by the violence in Charlottesville and the racial hatred displayed by right-wing extremists, white supremacists and neo-Nazi groups," the independent U.N. experts said in a joint statement issued in Geneva.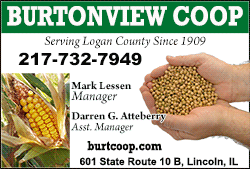 "We call for the prosecution and adequate punishment of all perpetrators and the prompt establishment of an independent investigation into the events ... Acts of hatred and racist hate speech must be unequivocally condemned. Hate crimes must be investigated and the perpetrators prosecuted."
The events in Virginia were the "latest examples" of increasing racism, racial discrimination, Afrophobia, racist violence and xenophobia "observed in demonstrations across the USA", the U.N. experts said.

[to top of second column]
Women sit by an impromptu memorial of flowers commemorating the victims at the scene of the car attack on a group of counter-protesters during the "Unite the Right" rally as people continue to react to the weekend violence in Charlottesville, Virginia. REUTERS/Justin Ide
Recent incidents in California, Oregon, New Orleans and Kentucky had demonstrated "the geographical spread of the problem", they added.

The statement was issued by Sabelo Gumedze, chair of the U.N. working group of experts on people of African descent, Mutuma Ruteere, U.N. special rapporteur on contemporary forms of racism, and Anastasia Crickley, chair of the U.N. Committee on the Elimination of Racial Discrimination.

On Monday a U.N. human rights panel urged the United States to end widespread detention of would-be immigrants including asylum-seekers, saying the practice had "grown exponentially" and violated international law.

(Reporting by Stephanie Nebehay; Editing by Gareth Jones)
[© 2017 Thomson Reuters. All rights reserved.]
Copyright 2017 Reuters. All rights reserved. This material may not be published, broadcast, rewritten or redistributed.