Sponsoring greatness: Larson, Ganassi get top marks
Send a link to a friend Share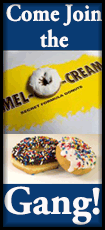 [August 16, 2017] By Jonathan Ingram, The Sports Xchange

Imagine walking into a meeting with potential sponsors after your driver has just scored a third consecutive victory at a prominent speedway.

Team owner Chip Ganassi, sponsor hunting for 2018, surely must have been thinking of this scenario after his driver, Kyle Larson, blasted to the front in the final laps to win at the Michigan International Speedway on Sunday.

But wait, it gets better. Imagine you're walking into that same sponsors meeting and your winning driver was already the most talked about and admired driver in America the morning of the Michigan race -- before he performed a magic act to win the NASCAR Cup race in the closing laps.

No wonder Ganassi celebrated after Sunday's race with such enthusiasm, shaking crew chief Chad Johnston's shoulders hard enough to make him look like a bobble head doll before leaving the team's pit cart.

Ganassi may be losing longtime sponsor Target, which adorned the winning No. 42 entry, but he's now very well-positioned to sign up a replacement during the ongoing silly season. Given that Larson beat Martin Truex Jr., this year's presumptive championship front-runner, Ganassi can also easily imagine Larson bringing his team its first NASCAR title as well. Sponsors love the prospect of backing a reigning champion.

If you're headed to Las Vegas in the coming week, you may want to check with Ganassi to see if he's available to tag along. His decisions this past week have all paid off big time.

First, Ganassi allowed Larson to run the Knoxville Nationals, the world's biggest sprint car race held annually in Iowa. Racing around midnight on Saturday night, Larson staged a closing lap charge and almost beat Donny Schatz, who became a 10-time winner of the prestigious event. Fans on both sides of the aisle that runs between stock car racing and open wheel racing loved seeing a prominent NASCAR driver return to his roots -- and then almost win an event where hundreds of drivers were entered.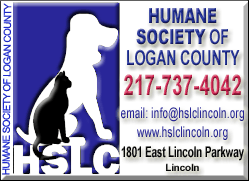 The Twitter-verse was hopping with praise. "I don't know what's cooler @KyleLarsonRacin winning today or him running 2nd last night Knoxville Nationals," tweeted Hall of Fame stock car driver Mark Martin. "Or @GanassiChip allowing him."

On the open wheel side, Knoxville winner Schatz declared himself a Larson fan in Victory Lane.

"It (stinks) that he's got a different career to do," said Schatz. "I'm just glad he comes back and does this because he loves it, just like the rest of us do."

Ganassi relented to the request of Larson, who won his qualifying race on Wednesday night, to race the night before the Michigan event for two reasons. The Monster Energy NASCAR Cup Series race wasn't starting until 3:15 p.m., which gave Larson time to get a full night's rest. Plus, the president of Chip Ganassi Racing and former marketing man Steve Lauletta reminded him that a little exposure never hurts when it comes to wooing sponsors.

It all paid off for Ganassi, who clearly was relieved.

"When you're in my position of this past week's activities with all the talk about Knoxville and going to Knoxville last night and not getting back here until two o'clock in the morning, I'm out on the end of the diving board there a lot of times," he said. "So, I appreciate when Kyle steps up and does what he did today; it makes it all worthwhile, obviously."

The team owner had a direct role in the Michigan win. As the teams lined up for the final restart, he told Larson, whom he called "Slick," that he had permission to make it "three-wide" going into Turn 1.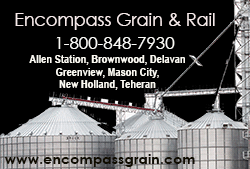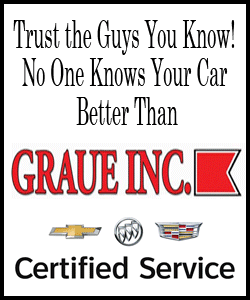 Starting third behind Truex, who spun his cold tires, Larson used his Chevy's nose to bump the leading Toyota, then side-drafted alongside. The Toyota of Erik Jones was beneath him in the lower lane.
Whether Ganassi actually gave Larson a suggestion or an order is a matter of debate. But Larson indeed squeezed between two other cars before emerging from Turn 1 in first. Only David Pearson and Bill Elliott have won three in a row at Michigan before Larson. When he returns to the Irish Hills next year, Larson will get a chance to tie Elliott's record of four straight set in 1985-86.

Larson described his final restart as "bad-a__" and felt like he had beaten the house odds.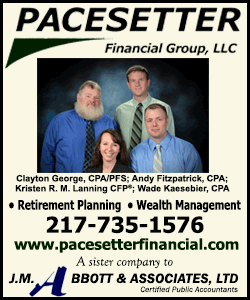 "This win feels amazing to steal one in a way," he said. "My other three wins, I felt like we had the first or second-best car, but today at times I didn't think we were a top-10 car. But to get the win that way is awesome."

Ganassi worried that maybe his driver was tired midway in the race and began to question his judgment when Larson couldn't advance beyond seventh place in the first two stages.

"So yeah, I mean, I had concerns, and I was getting ready to take a lot of heat in the media for that if we didn't have a good day," Ganassi said.

Two cautions and one red flag period near the end of 400 miles gave Larson the opportunity he needed to advance.

A former part owner of the Pittsburgh Pirates, Ganassi is wary of putting the brakes on an athlete, especially the Japanese-American driver now on the cusp of super stardom as one of America's best all-around talents. After his win at Michigan in June, Larson won two straight All Star Circuit of Champions sprint car events in Ohio, giving him three victories in three days. He eventually won five straight in sprint cars.

"The thing when you're a team owner in any sport, it's easy to -- it's easy to brake your star athlete," said Ganassi. "It's easy to brake them and slow them down, you know. It's a lot harder to speed them up. I just don't want to do something that's going to slow him down, you know."

One of Ganassi's fellow team owners, Tony Stewart, is a reminder that sprint cars can seriously injure a driver, even a veteran. Ganassi himself was nearly killed in an Indy car crash at Michigan in 1984 that ended his driving career before he could fully recovered from a head injury.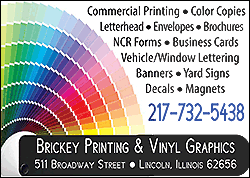 In order to concentrate on the Cup playoffs, there won't be any more sprint car events for Larson this year. But Ganassi's not about to say anything to discourage or put the brakes on his young star when it comes to the future.
"I've never been a team owner to keep my drivers from driving other kinds of cars," said Ganassi, "and obviously, you want to do the best you can for the guy all the time and do what you can do, and hopefully we can continue to do it."

But he stopped short of a blanket commitment to letting his driver sling sprint cars on dirt whenever he likes.

"I don't want to make any promises," said the team owner who had no worries on this late Sunday afternoon.

-----------------------------------------------
[© 2017 Thomson Reuters. All rights reserved.]
Copyright 2017 Reuters. All rights reserved. This material may not be published, broadcast, rewritten or redistributed.