llinois House pummels governor's school-funding rewrite
Send a link to a friend Share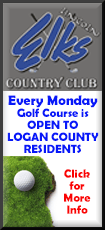 [August 17, 2017] By Dave McKinney

CHICAGO, Aug 16 (Reuters) - The Democratic-led Illinois House on Wednesday voted down an education spending plan modeled after a proposal by Republican Governor Bruce Rauner, deepening a partisan rift that has led to a disruption in state funding for schools.

Rauner has blocked and substantially rewritten a portion of a Democratic-backed overhaul for school funding that he described as a "bailout" for Chicago's cash-strapped public school system.

The vote imperiled $6.7 billion due to more than 800 school districts and caused Illinois to miss its initial August payment to schools for the first time, creating a new fiscal quagmire for a state that only last month emerged from a two-year budget impasse.

The fiscal 2018 budget enacted by the legislature in July over Rauner's vetoes required enactment of a so-called evidence-based education funding formula before state aid could be distributed to Illinois school districts. Rauner subsequently vetoed the school-funding formula change.

Illinois' fiscal hardships have led to it having the lowest bond rating in the country. The state has one of the worst-funded pension systems in the United States, and its two years without a budget more than doubled its backlog of unpaid bills, which now stands at $14.2 billion.

[to top of second column]
The House voted on Wednesday on legislation that incorporated Rauner's recommended changes, but the measure did not draw a single vote of support, causing it to fail.

Republicans derided the effort as political theater by Democrats.

"Today's vote is nothing more than show. It's a sham vote, and the fact is it's not ever going to go anywhere," Illinois House Republican Leader Jim Durkin said.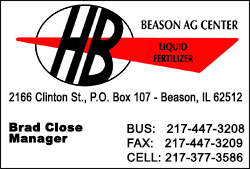 Democratic Illinois House Speaker Michael Madigan said after the vote that he intended to call the House back next Wednesday for an override vote and hoped "reasonable Republicans" would break with Rauner to join Democrats in blocking the governor's veto.

Madigan and Illinois' three other legislative leaders are scheduled to meet on Friday for school-funding talks. (Editing by Marcy Nicholson)
[© 2017 Thomson Reuters. All rights reserved.]
Copyright 2017 Reuters. All rights reserved. This material may not be published, broadcast, rewritten or redistributed.