Wisconsin lawmakers debate billions in incentives for Foxconn plant
Send a link to a friend Share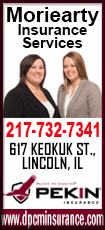 [August 17, 2017] By Suzannah Gonzales

(Reuters) - The Wisconsin State Assembly on Thursday will consider a $3 billion incentive package for a proposed liquid-crystal display factory by Taiwan's Foxconn, the first vote on the deal by a chamber of the state's Republican-controlled legislature.

Foxconn, an electronics manufacturer formally known as Hon Hai Precision Industry Co Ltd, hopes to open a $10 billion plant in 2020 at a 1,000-acre site in southeastern Wisconsin.

Foxconn is a major supplier to Apple Inc for its iPhones.

Wisconsin's Republican governor, Scott Walker, ordered the state legislature into special session on Aug. 1 to consider the incentive package, which would award Foxconn $3 billion over 15 years in mostly cash incentives.
Foxconn, Walker and other leaders announced the deal on the incentives last month in a White House ceremony. It must now be approved by lawmakers.

The 20 million-square-foot LCD plant would initially employ 3,000 people, but Walker and Foxconn said the company could ultimately employ 13,000 at the site.

Proponents, including President Donald Trump, U.S. House of Representatives Speaker Paul Ryan and Walker, have touted the project's investment potential and job creation, including an expected 22,000 ancillary and 10,000 construction jobs.

But critics including some Democrats have attacked the plan as corporate welfare, too expensive, rushed and potentially harmful to the environment.

[to top of second column]
The logo of Foxconn, the trading name of Hon Hai Precision Industry, is seen on top of the company's headquarters in New Taipei City, Taiwan on March 29, 2016. REUTERS/Tyrone Siu/File Photo
On Monday, the Wisconsin Assembly's jobs and economy committee voted 8-5, along party lines, to advance Foxconn legislation.

The committee rejected 22 amendments proposed by Democrats, including required minimum pay of $20 an hour for full-time employees at the plant. It also rejected a proposal that at least 70 percent of employees must be Wisconsin residents and that a study of regional transportation needs should be conducted.

After the Assembly votes at the end of Thursday's debate, the legislation still needs approval by the Wisconsin State Senate and by the joint finance committee, which has both Assembly and Senate members, before going to the governor. The finance committee and state Senate are Republican-controlled also.

Wisconsin would not break even on the incentive package for at least 25 years, according to a legislative analysis released last week.

(Reporting by Suzannah Gonzales in Chicago; Editing by Sharon Bernstein and Matthew Lewis)
[© 2017 Thomson Reuters. All rights reserved.]
Copyright 2017 Reuters. All rights reserved. This material may not be published, broadcast, rewritten or redistributed.