West Lincoln-Broadwell Boys Baseball
August 15th & 16th games
Send a link to a friend Share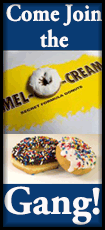 [August 17, 2017] August 15th West Lincoln-Boadwell versus Illini Central
llini Central 4
WLB 14

Pitching:
Michael Lucas - WP (1-0); 2 IP; 1 K; 2 BB; 3 H; 1 R; 1 ER

Camden Nelson 2 IP; 4 K; 4 BB; 4 H; 3 R; 0 ER

Drew Eimer 1 IP; 0 K; 0 BB; 1 H; 0 R; 0 ER

Hitting:
Scotty Battin; 2-for-3; double; 2 runs; BB; 4 RBI

Daulton Miller; 2-for-3; triple; 1 run

Jacob Langley; 2-for-3; 2 runs; BB; 2 RBI

Lucas; 2-for-3; 1 run; Sac; 2 RBI

Trey Schilling; 2-for-3; 2 runs; Sac; 2 RBI

Sam Gleason; double; 1 run

Eimer; 2 runs

Brady Miller; BB; 1 run

Jackson Geriets; 1 run

Nelson; single; Sac; 2 RBI

Lucas Jones; 1 run

Riley Frietag; BB

The Wolverines picked up their first win of the young season with a 14-4 victory over Illini Central. 6th grader Michael Lucas pitched the opening 2 innings and picked up the win on the mound. Lucas struck out 1, walked 2, gave up 3 hits, and 1 earned run in his 2 innings of work. Camden Nelson hurled the 3rd and 4th inning for the blue and green serving up 4 hits and 3 runs, none earned. Nelson also struck out 4 and walked 4. Nelson had back-to-back pickoffs in the 3rd to erase both baserunners. Drew Eimer mopped up the final inning giving up no runs on 1 hit.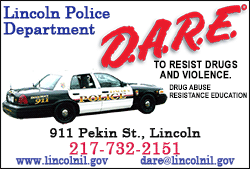 Illini Central struck first in the opening inning scoring on a walk, stolen base, and single for a 1-0 lead. WLB answered back with 1 run in their half of the first scoring on a walk, stolen base and an RBI single by Langley. The Wolverines plated 3 runs in the 2nd inning on RBI singles by Battin and D.Miller. Four more runs in the bottom of the 3rd inning gave the Wolverines a comfortable lead the rest of the way. Battin collected the big hit with a 3-run double to left-center. A 5-run fourth inning by WLB surged the lead to 13-4 heading into the fifth inning. D.Miller led off the 5th inning with a left-center gap shot triple to the wall and eventually ended the game after scoring on Lucas' RBI single.

Record: 1-1
August 16th West Lincoln-Broadwell versus Lincoln Junior High School
LJHS 7
WLB 8

Pitching:

LJHS

Andrew Cline; LP; 3 2/3 IP; 4 K; 1 BB; 10 H; 7 R; 6 ER

Ian Howard; 2 1/3 IP; 2 K; 0 BB; 1 H; 1 R; 0 ER

WLB

Daulton Miller; 3 1/3 IP; 6 K; 3 BB; 5 H; 5 R; 4 ER

Drew Eimer; WP (1-0); 2 IP; 2 K; 2 BB; 2 H; 2 R; 1 ER; 2 HBP

Sam Gleason; S (1); 1 2/3 IP; 2 K; 1 BB; 0 H; 0 R; 0 ER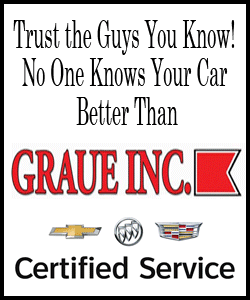 Hitting:

LJHS

Cline; 2-for-3; 2 HR's; 2 runs; BB; 4 RBI

Jamison Carter; 2-for-3; double; BB

Jake Baker; 2-for-4; run; RBI

Alex Hoffert; 2 runs; 2 BB

Jaden Leadley; single; run; RBI

WLB

Jacob Langley; 2-for-4; run; 4 RBI

Scotty Battin; 3-for-4; run

D. Miller; 3-for-4; 2 runs

Gleason; 2-for-3; 2 runs; BB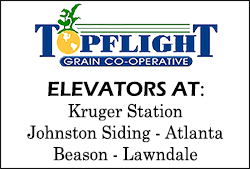 Eimer; Sac; RBI

Trey Schilling; single, run; RBI

Brady Miller; run

The WLB Wolverines held on for a 8-7 win over the Trojans from LJHS on Wednesday night at Miller Field. Trojan's Andrew Cline was pinned with the loss on the mound despite a solid 3 2/3 innings pitched. After a rough 5-run first inning, Cline settled in until giving up 2 in the 4th inning, his final inning of work. Ian Howard relieved Cline and only gave up a single run in the 5th while striking out 2. For the Wolverines, the combination of 8th graders Daulton Miller, Drew Eimer, and Sam Gleason held the solid hitting Trojans to 2 in the first, 3 in the 2nd and 2 in the 6th. Eimer got the win and Gleason picked up a 1+ inning save for his first of the year.

The Trojans took the early lead on Cline's 2-run blast over the right center field fence, his first of two in the game. Cline added another 2-run blast in the 6th inning to cut the WLB to a single run. WLB answered back in the bottom of the first inning with 5 runs on 5 singles and a sacrifice fly. LJHS tied it up with 3 runs in the top of the 2nd inning on a RBI singles by Jake Baker and Jaden Leadley. The score remained tied through the 3rd inning before the Wolverines ran 2 across the board on a solid 2-run single by Jacob Langley. An insurance run was added in the bottom of the 5th inning when Camden Nelson reached on a hit-by-pitch. Pinch runner Brady Miller made it all the way to 3rd base on a well-executed bunt by Lucas Jones. Trey Schilling knocked in B.Miller with a ground ball to shortstop, which proved to be the eventual winning run.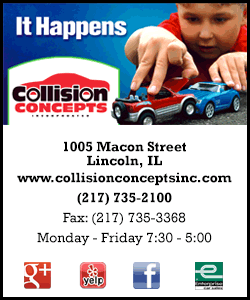 "This was one of the those fun baseball games to be a part of tonight," said WLB head coach Jeff Nelson. "Both teams pitched, hit, and played well enough to win tonight, we just happen to push one more run across than they did. Our guys looked much better at the plate tonight taking some excellent swings and doing a much better job with 2 strikes. Coach Amberg does a great job with his guys at LJHS. We had 2 great local umpires who did a great job and we all had a fun time at the ballpark tonight."

Next game: Friday, August 18 at CEL 4:00pm

Records:
LJHS 2-1
WLB 2-1
[Jeff Nelson]