Breathe Easy: Five tips for parents and teachers to manage a child's asthma in the new school year


Send a link to a friend Share
[August 18, 2017] For parents of the 6.2 Million children with asthma, 898,521 of which are in Illinois, back-to-school can be a stressful time. According to the American Lung Association in Illinois, it is important to be prepared.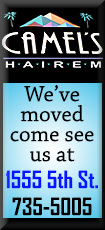 "It is imperative that a child's parents, teachers and coaches are all on the same page when it comes to their asthma," said Lori Yonker, Director of Program Services for the American Lung Association in Illinois. "No asthma is the same. Each child has different asthma triggers, unique medication plans and a protocol for their care. Every person involved in a child's life needs to be aware of the plan."

In the U.S., asthma is the third leading cause of hospitalizations among children under 15 and is one of the main reason students miss school due to illness. In fact, asthma results in almost 10 million lost school days every year. Additionally, asthma hospitalizations increase at the beginning of the school year due to viral infections and new asthma triggers in the school.

The Lung Association offers these tips for parents and teachers to work together to better manage a child's asthma.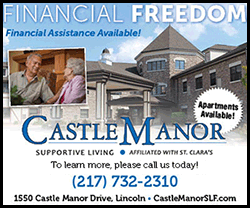 1. Make sure you have an Asthma Action Plan for your child: Meet with your child's asthma doctor to create a management plan to track your child's medication and healthcare needs. Medication and environmental triggers are both important to the management of your child's asthma and are outlined in the Asthma Action Plan. Make sure that all of the child's teachers and coaches have a copy of the plan. If your family cannot afford your child's medication, speak with your doctor about other medication options.

2. Meet with the school before the new year starts: At the beginning of the school year, meet with your child's new teachers, school nurse and coaches to discuss the Asthma Action Plan. This also provides an opportunity for parents to get to know the school nurse.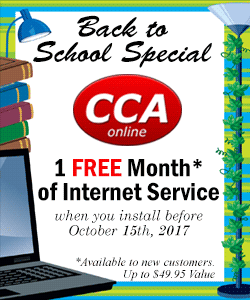 3. Manage Asthma Triggers in the Classroom: During your meeting with the school, inquire about asthma triggers in the classroom, including class pets, carpeting, food, exercise, air quality and many others.
4. Teach your child how to manage their asthma: All children, even younger ones, are encouraged to learn to manage their own asthma, including avoiding their triggers, recognizing their signs and symptoms, and knowing when to take (or ask for) medications. The program, Asthma Basics, can help parents and children learn about asthma together.

5. Assess your child's readiness to carry their own asthma medication: In many school districts, policies are in place that allows a student to carry and self-administer their own asthma medication. Contact the school health services staff to find out more about your school's policy and you can use this assessment to see if your child is ready to carry their own medication here.

About the American Lung Association in Illinois
The American Lung Association in Illinois is the leading organization working to save lives by improving lung health and preventing lung disease, through research, education and advocacy. The work of the American Lung Association is focused on four strategic imperatives: to defeat lung cancer; to improve the air we breathe; to reduce the burden of lung disease on individuals and their families; and to eliminate tobacco use and tobacco-related diseases. For more information about the American Lung Association, a holder of the Better Business Bureau Wise Giving Guide Seal, or to support the work it does, call 1-800-LUNGUSA (1-800-586-4872) or visit: Lung.org.
[Jill Thompson
Manager | Strategic Communications
American Lung Association of the Upper Midwest]