Rauner signs HB 470 designating corn as the Official State Grain
SB1991 creates Agriculture Education Shortage Task Force
Send a link to a friend Share
[August 18, 2017] Gov. Bruce Rauner on Tuesday, signed a series of agriculture bills, including House Bill 470, which designates corn as the official state grain of Illinois and is supported by the Illinois Farm Bureau.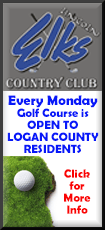 Primary bill sponsor state Rep. C.D. Davidsmeyer (R-Jacksonville) said HB 470 is inspired by the Pittsfield High School agriculture development class, which did extensive research on the impact corn has on the state.

"Today, we designated corn as the official state grain to show the great impact it and all of agriculture has on Illinois' economy," Rep. Davidsmeyer said. "More importantly, we helped Pittsfield ag students work to see their bill become law, from start to finish. What a great way to learn how the process is supposed to work!"

Gov. Rauner also signed several other bills that were initiatives of the Department of Agriculture. These bills, many of which seek to cut red tape, will reduce regulations and agency costs within the department.

"Agriculture is the backbone of Illinois' economy, and it's critical to future prosperity in the state," Gov. Rauner said. "We need to continue to support our state's farmers and the Department of Agriculture in every way we can."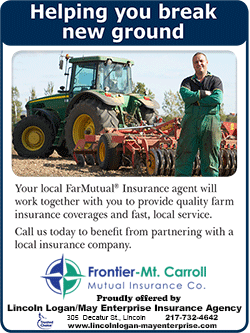 One of the bills is specifically designed to advance agriculture in Illinois. Senate Bill 1991, which passed unanimously out of the General Assembly, creates an Agriculture Education Shortage Task Force to examine the status of agriculture education in the state. The task force also will make recommendations for how to expand recruitment and retention of agriculture educators. The task force will disband once the final report is completed.

[© 2017 Thomson Reuters. All rights reserved.]
Copyright 2017 Reuters. All rights reserved. This material may not be published, broadcast, rewritten or redistributed.