Highlights from
Friday's MLB games
Send a link to a friend Share
Aug 18 (The Sports Xchange) - Highlights from Major League Baseball games on Friday:

Dodgers 8, Tigers 5

Chris Taylor banged out four hits, drove in two runs and scored once to lead the steamrolling Los Angeles Dodgers to an 8-5 victory over the Detroit Tigers, their fifth straight win and 20th in their last 23.

Rich Hill (9-4) gave up six hits and three runs in his five innings, walking three and striking out five, leaving with a 7-3 lead.

The Tigers' Victor Martinez greeted reliever Josh Fields with his 10th home run, a drive to right, making it 7-4 one batter into the sixth.

Cardinals 11, Pirates 10

Tommy Pham, Matt Carpenter and Paul DeJong hit home runs as the Cardinals built an eight-run lead and held on to beat Pittsburgh.

St. Louis won their 10th game in the past 12 to remain 1-1/2 games behind the Chicago Cubs in the National League Central.

Reds 5, Braves 3

Cincinnati backed rookie Sal Romano's longest major league start with a three-homer inning off Atlanta's R.A. Dickey on the way to a victory.

Adam Duvall, Eugenio Suarez and Jesse Winker hit homers off the 42-year-old Dickey in the sixth.

The only run off Romano (3-5), who went seven innings for the first time, came on a second-inning homer by Matt Adams. The 23-year-old right-hander allowed five hits and two walks while striking out three.

Mariners 7, Rays 1

Nelson Cruz crushed his 30th home run of the season in the ninth -- at 482 feet, the longest recorded at Tropicana Field -- as the Mariners beat the Rays.

Mariners starter Erasmo Ramirez (5-4) held his former team to one run on three hits.

Astros 3, A's 1

Dallas Keuchel worked seven shutout innings and paced the Houston Astros to a 3-1 victory over the Oakland Athletics.

Keuchel (11-2) recorded a season-high 16 groundball outs while surrendering just three hits and one walk. He recorded three strikeouts while tossing 100 pitches, 67 for strikes.
Alex Bregman and Jose Altuve slugged back-to-back home runs off Athletics left-hander Sean Manaea (8-8) in the third inning to provide Keuchel a bit of a cushion.

Orioles 9, Angels 7

Manny Machado hit a grand slam off Keynan Middleton with one out in the bottom of the ninth inning to give the Baltimore Orioles a come-from-behind 9-7 victory over the Los Angeles Angels.

The Orioles (60-62) and Angels (62-60) both hit five homers in the game, but Machado's blast in the ninth was the biggest.

Middleton (4-1) left a pitch where Machado could get it and he sent a shot over the fence in center.

Machado also hit a solo homer and a two-run homer and finished with seven RBIs.

Darren O'Day (2-3) picked up the victory for Baltimore.

Mike Trout and Albert Pujols each hit two-run homers for the Angels.

Indians 10, Royals 1

Jay Bruce homered twice and drove in five runs as the Cleveland Indians battered the Kansas City Royals.

It could, however, be a costly victory for the Indians as Corey Kluber pulled up lame while running to cover first base on Eric Hosmer's sixth-inning infield single.

Kluber was diagnosed with a right ankle sprain.

Bruce hit a two-run homer in a three-run first inning off Ian Kennedy and a three-run blast in the seventh inning off rookie Jake Junis.

Twins 10, Diamondbacks 3

Byron Buxton hit an inside-the-park home run and was a single away from a cycle while Miguel Sano went deep twice and the Minnesota Twins tied a season high with six home runs in a 10-3 win over the Arizona Diamondbacks.

Sano and Eduardo Escobar each hit two-run shots in the seventh inning.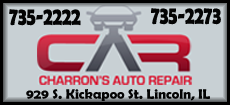 Max Kepler and Brian Dozier added solo homers while Ervin Santana (13-7) allowed three runs on seven hits and three walks.

He struck out six.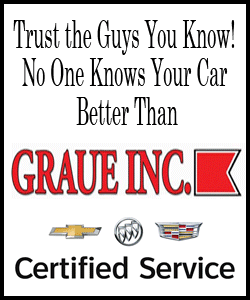 Red Sox 9, Yankees 6

Mitch Moreland capped a wild seventh inning with a pinch-hit two-run single and the Boston Red Sox pulled out a 9-6 victory over the New York Yankees.

Red Sox starter Drew Pomeranz left the game in the fourth inning with back spasms and the Boston bullpen imploded to the tune of two runs allowed in the sixth and four more in the seventh.

Ronald Torreyes smacked a long two-run single and Aaron Hicks was hit by a pitch to give the Yankees a 6-3 lead in the top of the seventh.

White Sox 4, Rangers 3

Chicago rookie Nicky Delmonico's torrid major-league start continued as he homered twice and lifted the White Sox to a 4-3 victory over the Texas Rangers.

Delmonico hit a two-run homer in the sixth inning and then broke a 3-3 tie with an inside-the-park homer in the eighth.

The win ended a five-game losing streak for the White Sox and snapped a four-game winning streak for the Rangers.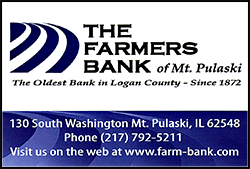 Rockies 8, Brewers 4

The Colorado Rockies pounded Milwaukee starter Matt Garza on Friday night and beat the Brewers 8-4.

Garza gave up three homers among the nine hits he allowed and eight runs (seven earned) in 4-1/3 innings.

Charlie Blackmon hit his sixth leadoff homer and the 28th of his career. Gerardo Parra hit his 10th homer in the fifth, and two batters later Carlos Gonzalez hit a two-run homer that gave the Rockies an 8-2 lead and finished Garza's game.

Garza (6-7) is 2-6 with a 6.90 ERA in eight starts against the Rockies and is 0-4 with a 10.02 ERA in four starts at Coors Field.

Marlins 3, Mets 1

J.T. Realmuto hit a two-run homer in the second inning and Justin Nicolino earned his second straight win with five solid innings as the Miami Marlins beat the New York Mets.

Marcell Ozuna lofted a sacrifice fly in the third for the Marlins.

Marlins right fielder Giancarlo Stanton, whose six-game home run streak was snapped on Wednesday, went 0-for-2 with a pair of walks. Stanton leads the majors with 44 homers.

Giants 10, Phillies 2

Hunter Pence and Brandon Crawford provided early offense with home runs and left-hander Matt Moore took a shutout into the eighth inning, leading the San Francisco Giants to a 10-2 victory over the Philadelphia Phillies.

Jarrett Parker highlighted a three-run first inning with a two-RBI double, giving the Giants a lead they never relinquished.

Staked to a 6-0 lead by the end of the third, Moore coasted through seven innings, allowing only one hit.

Freddy Galvis had a two-run single for the Phillies.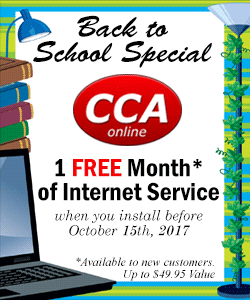 Nationals 7, Padres 1

Howie Kendrick homered and last-minute starter Matt Grace threw 4-1/3 scoreless innings as Washington beat San Diego.

Kendrick christened the game with his seventh homer of his season, giving Washington a lead it never relinquished.

Grace was a late replacement for injured Matt Scherzer. The Nationals ace was waylaid by a sore neck and was placed on the disabled list before the game.

Cubs 7, Blue Jays 4

Jake Arrieta allowed a first-inning run and two hits and then scattered four hits the rest of the way to lead Chicago to an inter-league victory over Toronto.

Arrieta (13-8) worked 6-1/3 innings en route to his third straight win and seventh consecutive quality start as the Cubs maintained their perch atop the NL Central Division.

Toronto starter J.A. Happ (6-9) took the loss and had a three-game winning streak snapped as the Blue Jays saw a two-game winning streak come to an end
[© 2017 Thomson Reuters. All rights reserved.]
Copyright 2017 Reuters. All rights reserved. This material may not be published, broadcast, rewritten or redistributed.