Meet The (New) Railers
Send a link to a friend Share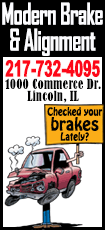 [August 19, 2017] By Benjamin Yount

LINCOLN – About 30 minutes before the Lincoln High School varsity football team took the field for Friday night's Meet the Railers, senior running back Titus Cannon flagged down a friend in the bleachers.

"Betcha I score on the first play," Cannon said with a wide grin. "I bet you I score the first time a touch the ball."

A half hour later, on the third play of the scrimmage, Titus' first touch, he sprinted about 45 yards for a touchdown against the Lincoln defense.

"I looked up, and I saw that Isaiah (Bowers) made a nice block on the outside," Cannon said about his predicted score. "I saw nothing out there but green grass, so I ran to it."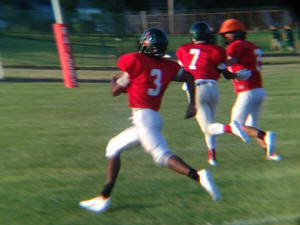 There is a swagger about the 2017 Railsplitters, or Swag as the kids call it.

And Lincoln Head Coach Matt Silkowski doesn't seem to mind.

"It's not a cockiness," Silkowski said about his team's new attitude. "It's not an arrogance. It's just that we know what we have."

And what Lincoln has is a running attack.

Cannon, fellow senior Isaiah Bowers, sophomore Peyton Anderson all carried the ball well during Friday night's scrimmage.

"There are about four to five kids who can score with the ball in their hands," coach Silky said. "We have a talented group of kids here. It will be fun."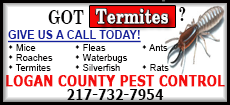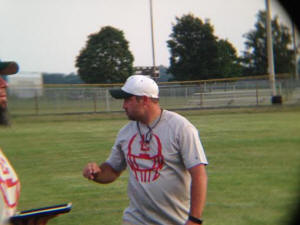 Railers Coach "Silky."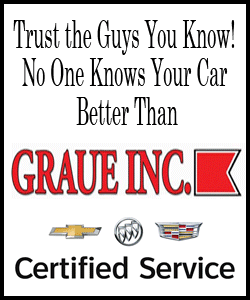 Lincoln starts in a new conference this year, the Apollo Conference.

Taylorville and Mt. Zion are the powerhouses in the Apollo, both went to the playoffs last year.

But Effingham and Charleston both won just three games a piece.

Silkowski said he expects his team to win a few games, and be competitive in the rest.

"I think the group doesn't buy into the 'Lincoln football hasn't been good for so long'," Silkowski added. "This group doesn't care about that stuff. They're going to do their thing. They believe in their abilities and they believe in each other.
The senior, Bowers, said it best after the Lincoln vs Lincoln scrimmage at Meet the Railers.

"A lot of our upperclassmen, coming into the new conference this year we feel we have something to prove," Bowers said.

Lincoln will get its chance to prove what they have when they open the season on August 25 in Macomb.
[Ben Yount]