As of 2016, after the Fifth Annual ALS Awareness 5K, the fundraising total for all the years combined had surpassed the $100,000 mark.

The event raises money to help fight ALS and bring more awareness of this devastating disease that causes paralysis as it progresses. The funds raised go to ALS Worldwide and the Les Turner Foundation, two organizations that are working to find a cure for the disease that affects thousands of people.

As usual, the event brought out people from around the county and further. Between race participants and supporters, the number added up to more than the population of Emden. Groups participating included volleyball teams from Carl Sandburg College and Illini Central High School and the volleyball and basketball teams from Hartsburg Emden High School.

With there being a high percentage of people from the small community who have lost their lives to ALS, six people, many in Emden know someone who has been affected by the disease.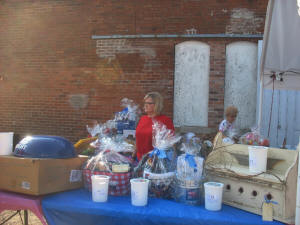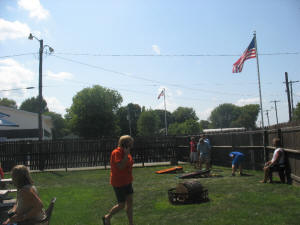 Once the race ended, events continued with face painting, a silent auction, 50/50 drawing, raffle, and bags tournament.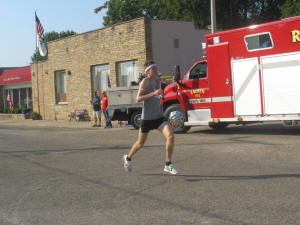 Braxton Schuldt, this year's top runner, broke last year's record of 17 minutes 13 seconds by finishing in 15 minutes and 53 seconds.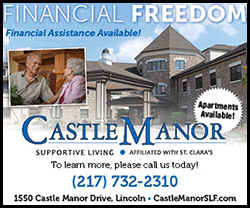 The fundraising was on track to break records too. Betty Jo Lessen, one of the event's organizers who lost her father-in-law to ALS many years ago, said this year's raffle doubled the amount they made the previous year.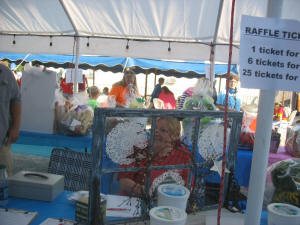 Every year, Stacy Olson, Christy Cross, and Linda Zinser work hard to set up the raffle and silent auction.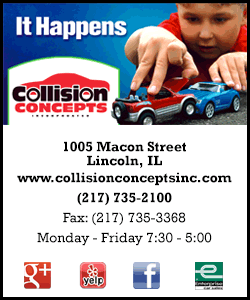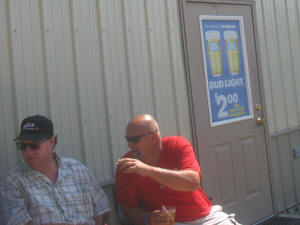 Emden's Stagger Inn, where the race begins and ends, is one of the sponsors of the event. Stagger Inn co-owner Rick Schleder (wearing red shirt) said, "I do it in memory of my wife's mother who passed away from ALS. We have a good community."

The community's support for the cause is evidenced.

With such support, hopefully researchers can someday find a cure for a disease that has affected so many in the area.

[Angela Reiners]