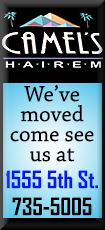 The Lincoln/Logan County Chamber of Commerce invites the public to come out on Thursday, August 24th at 5:30 p.m. to help cut the ribbon to launch the Lincoln Balloon Festival. The ribbon cutting ceremony will be held at the main festival gate off of Airport Road, at the Logan County Airport.

In addition to a ribbon cut our local pilots and special shape balloon, will inflate and fly (weather permitting) to give a preview of what to expect at the Festival on August 25th and 26th.

This event kicks off a weekend of exciting fun filled activities at the Logan County Airport which includes over 30 beautiful hot air balloons launching several times throughout the weekend and glowing both Friday and Saturday evening.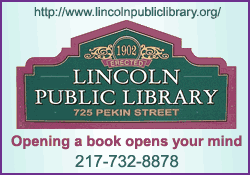 The Lincoln Balloon Festival organizers want guests to have experiences filled with vivid colors, exciting activities, wonderful smells, and great music. In addition, more activities have been added for families including the Kid Zone - inflatables, a petting zoo, and a rock climbing wall.

Hat Trick will take the stage on Friday, August 25th starting at 6:00 pm- 11:00 pm. Heroso will play on Saturday, August 26th at 6:30 pm-11:00 pm and has a set comprised of early Beatles hits guaranteed to keep you dancing and singing.

Visitors during the day on Saturday can expect the gates open two hours earlier than previous years. Now opening at 10 a.m. on Saturday the Lincoln Balloon Festival will have The Down Syndrome Advocacy Group of Central Illinois and the internationally known GiGiís Playhouse.
GiGiís Playhouse Down Syndrome Achievement Centerís mission is to change the way the world views Down Syndrome through national campaigns, educational programs, and by empowering individuals with Down Syndrome, their families and the community. They offer free therapeutic and educational programming to individuals with Down Syndrome and their families. They are launching their national mobile programming from the Balloon Festival this year! The launch of this program from Lincoln is a wonderful fit with the history of our community.

Tethered balloon rides are being offered again this year from 4:30 p.m. to 10 p.m. on Friday and Saturday at the rate of $20 per adult and $15 per child. This year we have wheelchair and handicapped accessible balloons for tethered rides, too!

Donít miss the balloon launches both nights at 6:00 p.m. and the fabulous balloon glows both nights at 8:30 p.m.

Check out all the Lincoln Balloon Festival activities and a complete detailed schedule at www.lincolnillinois.com, or call the office at 217-735-2385.
[Cathy Wilhite, Lincoln/Logan County Chamber of Commerce]