Shingles vaccine is available at the Logan County Department of Public Health
Send a link to a friend Share
[August 23, 2017] LINCOLN - In the U.S., one out of every three people will develop shingles during their lifetime. While anyone who's had chickenpox can get shingles, it most commonly occurs in people over age 60, along with people who have weakened immune systems.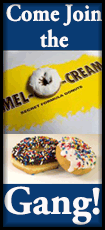 Zostavax is given as a single shot and works by helping your immune system keep the shingles virus in check. The sooner you get vaccinated, the sooner you will improve your chances of protecting yourself from shingles.

Zostavax is available at the Logan County Department of Public Health (LCDPH). Zostavax is not a treatment for shingles and its accompanying symptoms such as nerve pain; however, it is a vaccine to help reduce your risk of getting shingles in the future. The Centers for Disease Control and Prevention (CDC) recommends that adults 60 or older get vaccinated to help prevent shingles.
Medicare Part D prescription drug plan will pay for the cost and health care provider administration of the vaccine. You are only responsible for paying the plan's approved co-pay at the time of service. Just to be safe, you can call ahead of time and ask what your co-pay is.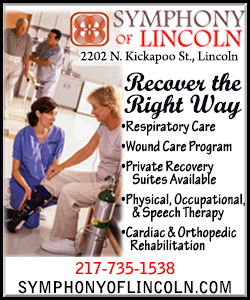 The LCDPH is open Monday-Thursday from 7:30-4:00 and Friday from 7:30-11:30. Please call with any questions at 217-735-2317. For more information regarding health department services, log onto the LCDPH website at WWW.LCDPH.ORG
[Don Cavi, MS, LEHP
Public Health Administrator
Logan County Department of Public Health]