NFL notebook: Browns QB Kizer to start next preseason game
Send a link to a friend Share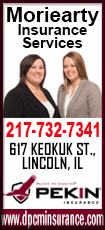 [August 24, 2017] The Sports Xchange

Three weeks into his first NFL preseason, DeShone Kizer emerged as the starting quarterback of the Cleveland Browns.

The rookie second-round pick out of Notre Dame earned a chance to solidify his spot atop the pecking order of passers for the Browns with a start in Cleveland's preseason game against the Tampa Bay Buccaneers this week.

"This morning, I informed our quarterbacks that DeShone will be our starter for the third preseason game against Tampa," head coach Hue Jackson said Wednesday. "He has made a lot of progress by investing the time necessary to learn our offense, working hard to improve on his fundamentals while also effectively moving the offense in preseason games. Development is so important for a young quarterback, this is the next step he needs to take and he deserves this opportunity. We are very excited about seeing DeShone in the role of starter for this week, as he is certainly positioning himself well to earn the starting job heading into the regular season."

Cody Kessler entered training camp as the presumed starter. A rookie in 2016, Kessler entered the lineup after injuries to Robert Griffin III and Josh McCown. Kessler is 12 of 17 in two preseason games but averaging less than 6.0 yards per completion. Brock Osweiler, acquired in a trade from the Houston Texans, is completing 54.5 percent of his passes with one interception and Kevin Hogan has only one pass attempt.

--Jacksonville Jaguars quarterback Chad Henne will start Thursday's preseason game against the Carolina Panthers, coach Doug Marrone announced .

Fellow quarterback Blake Bortles will also receive reps with the first team.

Marrone has not been pleased with what he has seen from his quarterbacks thus far in the preseason.

Bortles, the third overall pick in the 2014 draft and the team's starter since Week 4 of his rookie season, was ineffective in his four series in the first half against the Bucs, all of which ended in punts.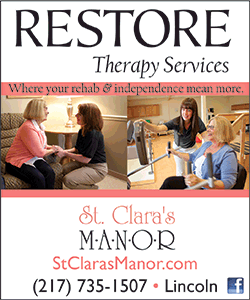 --New York Giants coach Ben McAdoo didn't shed much light on the condition of wide receiver Odell Beckham Jr.

McAdoo didn't elaborate if Beckham sustained a high or low ankle sprain on a hit by Cleveland defensive back Briean Boddy-Calhoun during a 10-6 loss to the Browns in a preseason game on Monday night.

"He's got an ankle (injury), he's in there getting treatment," McAdoo said. "We're just taking it day by day."

McAdoo also did not confirm or deny an ESPN report, citing sources, that said Beckham may not be ready for New York's season opener at the NFC East rival Dallas Cowboys on Sept. 10.

--The Giants waived offensive lineman Michael Bowie following a charge of domestic assault and battery in Oklahoma.

Bowie, 25, turned himself in to authorities on Monday after a warrant was issued last week. He was charged with one count of domestic assault and battery and two counts of malicious injury or destruction of property.

The NFL is investigating the incident and Bowie could be subject to potential discipline by the league under the personal conduct policy.

The team waived offensive lineman Corin Brooks, and waived/injured wide receivers Darius Powe and Andrew Turzilli with hamstring injuries. In addition, the Giants signed wide receivers Marquis Bundy and C.J. Germany, and linemen Richard Levy and Matt Rotheram.

--If Le'Veon Bell's Tuesday night tweet is legit, the running back plans to return to the Pittsburgh Steelers at the beginning of next month.

Bell has not been with the team during the preseason, working out on his own during his holdout.

On Tuesday, a fan tweeted to James, "So like when is le'veon bell gonna show up??," @Vadarmendariz asked in regard to fantasy football.

Bell tweeted a simple response: "9-1-17" with a wink emoji. When the fan responded that his announcement was good news, he replied, "you're welcome."

[to top of second column]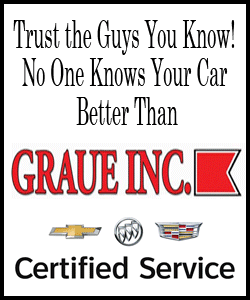 Sept. 1 is one day after the Steelers' preseason finale against the Cleveland Browns.

--Baseball legend Hank Aaron came to the defense of Colin Kaepernick, saying the unsigned quarterback is "getting a raw deal."

Aaron told BlackAmericaWeb.com in an online video published Wednesday that Kaepernick is being blackballed by NFL owners who disagree with his politics.
"I think he's getting a raw deal," Aaron said. "If you look at all the quarterbacks in the league right now, I think you have to say he is 1, 2, 3, 4. I don't think anybody can do the things he could do. I wish somebody would open up and give him a chance to do his thing."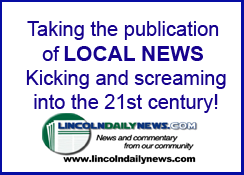 Aaron endured racism throughout his legendary baseball career. The Hall of Famer was the target of racist taunts, death threats and hate mail throughout his historic chase of Babe Ruth's home run record in 1974.

--The Chicago Bears signed left tackle Charles Leno to a four-year, $38 million contract extension.

The deal through the 2021 season includes $21.5 million in guarantees, according to multiple reports. Leno was scheduled to earn $1.797 million in the final year of his rookie deal.

The 25-year-old Leno, the Bears' seventh-round draft choice in 2014 out of Boise State, played in 38 games over three seasons with 30 career starts.

The 6-foot-3, 305-pound Leno took over left tackle on a permanent basis in Week 4 of the 2015 season and started all 16 games in 2016.

--Oakland Raiders left tackle Donald Penn ended his 26-day holdout and returned to practice on Wednesday.

Penn is entering the final season of his two-year, $11.9 million contract he signed in March 2016. By comparison, at least 14 offensive tackles in the NFL make $10 million per season.

The 2016 Pro Bowl selection has yet to miss a regular-season game since entering the league as an undrafted free agent with the Tampa Bay Buccaneers in 2007. The 34-year-old sat out the Raiders' wild-card playoff loss to the Houston Texans last season with a left knee injury.

--Atlanta Falcons running back Devonta Freeman has been ruled out of Saturday's preseason game against the Arizona Cardinals, the team announced.

The contest will be the second straight missed by Freeman, who reportedly is navigating his way through the final stages of the concussion protocol. The two-time Pro Bowl selection is not practicing, but has been running sprints on the side of the field.

--The San Francisco 49ers signed free agent defensive lineman Sen'Derrick Marks to a one-year deal to add depth at the position.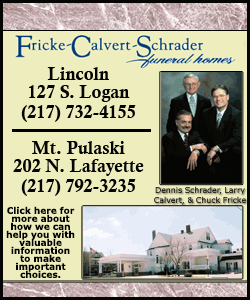 The 49ers have been hit with injuries on the defensive line, including defensive tackle DeForest Buckner (ankle) and defensive end Ronald Blair (groin).

--The 49ers activated free safety Jimmie Ward off the physically unable to perform list, the team announced Wednesday.

Ward has been sidelined since sustaining a hamstring injury during the team's conditioning test on the first day of training camp.

--The Indianapolis Colts activated center/guard Brian Schwenke from the physically unable to perform list.

Schwenke, who signed as a free agent with the Colts in March to play guard, had been battling a foot injury that kept him out of offseason workouts and training camp. The veteran offensive lineman can practice with the team immediately.

-----------------------------------------------
[© 2017 Thomson Reuters. All rights reserved.]
Copyright 2017 Reuters. All rights reserved. This material may not be published, broadcast, rewritten or redistributed.