Do you want to help shape the future of Mount Pulaski?
Statements of Interest being accepted for Economic Advisory Board membership

Send a link to a friend Share
[August 23, 2017] MOUNT PULASKI - With the recent creation of the Mount Pulaski Economic Advisory Board by the city, statements of interest for serving on the board may be submitted for consideration.
Some of the duties of this board will be:
Recommend how to administer business district tax fund for the purpose of economic development with the Mount Pulaski Business District.


Accepting and administering, for the benefit of the city and township any monies that may be received from the S.C. E. Hilltopper Wind Farm through donations.


Accept and administer any funds, grants, or gifts that may be received from any entity in the future.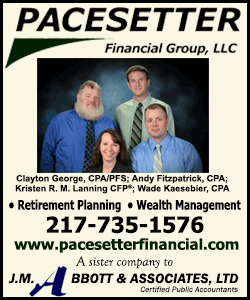 If you are interested in being a member of this board, please submit a State of Interest to Mount Pulaski City Hall by August 25th.
In the statement, include your expertise, interests, and any experience in economic development that you have.
Applicants must be resident/members of the Mount Pulaski Township.
[City of Mount Pulaski]