Lincoln Daily News popular sports writer, Teena Lowery was selected as this year's participant. Flying in a hot air balloon for the first time ever, Lowery was excited and also anxious about what to expect.

Before finding her balloon, she was required to check in with Theresa Phelan who asked her about her health, did she have any leg, knee, or back issues. Phelan would go on to explain that sometimes landings are a bit rough, something the pilots can't always control is how "softly" the basket lands at the end of the flight.

Then it was on to speak with local pilot Jim Phelan and find out which balloon Lowery would be riding in.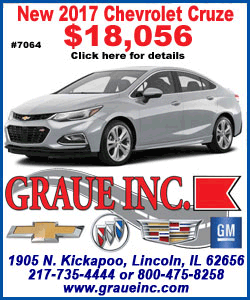 Lowery ended up being assigned to a very special balloon called Auspicious, piloted by Pilot Martin Philpott. This balloon is not one that will drift through the skies on Friday or Saturday night. Rather it is one of the balloons that will be used to provide tethered rides at the Logan County Airport throughout the evening on both nights. This one is special because it is the one with the ADA accessible basket. The basket is a bit larger than the other balloons because it has special accommodations for those with disabilities.

Lowery also discovered that she would be riding in good company with Zoey Luken, the 10-year old daughter of Balloon Festival volunteer and Chamber member Doug Luken. In addition, the third guest in the basket would be Cathy Wilhite, president of the Chamber.

All three of these ladies it was their first time to take to the skies by balloon, and each was very much looking forward to the experience, though they may have bonded a little tighter knowing that it was a first for all three, so they would count on each other for bravery and support.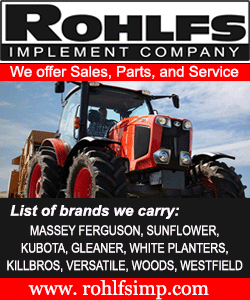 When the balloon was fully inflated, the special door in the ADA basket was unlocked and the three gals, their pilot and one crew member gathered inside.

Their pilot first explained to them that even though they were passengers they had responsibilities on this flight. Rule number one, call out when you see power lines, even if you are pretty sure the pilot sees them, call it out anyway.

The other rules included noting crops and livestock as the pilot looks for a good place to set down for the end of the flight. He explained that no pilot wants to cause harm to the property they use for landing. If he's getting close and someone can see that it is a field crop they are heading into or there are animals nearby, they should call it out again, and the pilot will then attempt to maneuver away from that location.

With the tasks before them fully understood, the pilot signaled to the crew standing around the basket to gently start letting go so the balloon could float into the blue. And in an instant they were air bound. Lowery was on the job before the basket was even 20 feet off the ground, happily snapping pictures of the people she was leaving behind.

Balloons this year floated out of the airport space in a southwesterly direction giving the balloonists a new perspective of downtown Lincoln and to those on the ground a more colorful view upward.

Lots more colorful views, fun and thrills are in store this weekend as the airport comes alive with all kinds of entertainment and downtown Lincoln offers art, crafts and products shopping with the Lincoln Balloon Festival, and don't forget the food and live music.

[Nila Smith]