Lincoln Volleyball Goes 3-1 in Weekend Play
Send a link to a friend Share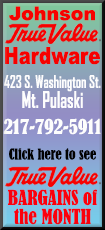 [August 29, 2017] The Lincoln College Women's Volleyball team played their first home matches of the season over the weekend and won three out of four. The wins were certainly hard-earned as the team had to play without two key starters for most of the weekend.

On Friday evening, the Lady Lynx (4-1) faced Lincoln Trail College, their first Region 24 opponent of the year, and won in straight sets. Lincoln was in command from start to finish and won each set by comfortable margins of 25-14, 25-14 and 25-16. However, the victory was overshadowed by the loss of outside hitter Kaylyn Hoffert (Lincoln) to an ankle injury early in set one. Hoffert is projected to be out of the lineup for at least a week.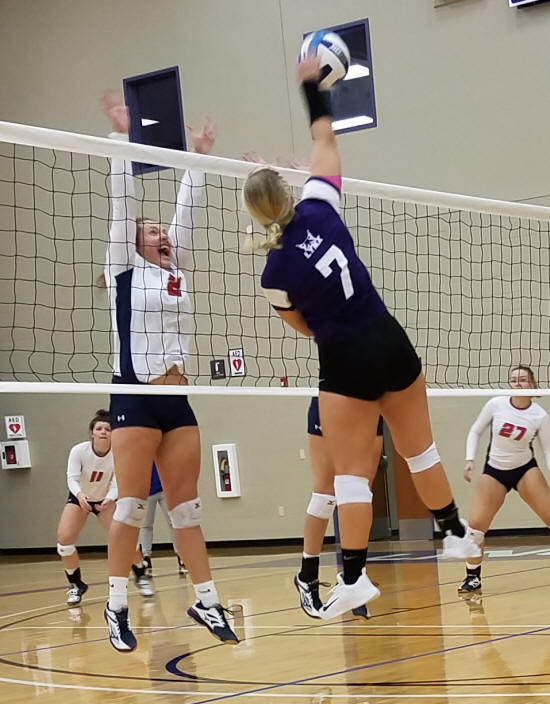 Freshman left side hitter Maddie Malinowski #7 (Bloomington) stepped up in Hoffert's absence to lead the team with eight kills and seven digs. Malinowski also served six points which was second only to the eight points served up by setter Abbi Buelow (Rockford), who also led the team in assists with thirteen.

Lincoln Coach Mark Tippett was satisfied with the way his team regrouped after the injury to Hoffert. He said, "We were all concerned about Kaylyn because she was obviously in a lot of pain. Fortunately, x-rays were negative for any broken bones, so we are hopeful she can be back on the court soon."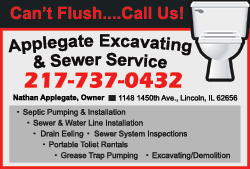 LC would have to compete on Saturday without Hoffert, and their assist leader Abbi Buelow, who was off campus to attend the birth of her nephew. Sophomore setters Jenna Weller (Salt Fork) and Makayla Suelter (Peoria) would take over the setting duties for Buelow, while sophomore Mikayla Siebert (Mackinaw) moved from right side to left side hitter to replace Hoffert. Siebert's right side position would be taken up by freshman defensive specialist Megan Gillium (Waterloo).

The new lineup clicked right away in the team's first match against Mac Murray College. The Lady Lynx held the lead most of the way to win in straight sets 25-21, 25-20, 25-20.
Weller and Suelter each had seven set assists while libero Melanie Murray (Chicago) led the team defensively with 14 digs in the match. Maddie Malinowski provided plenty of offense for LC as she racked up a team high 15 kills.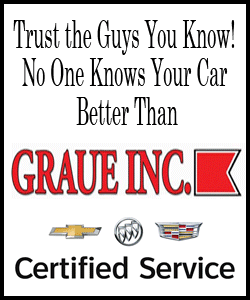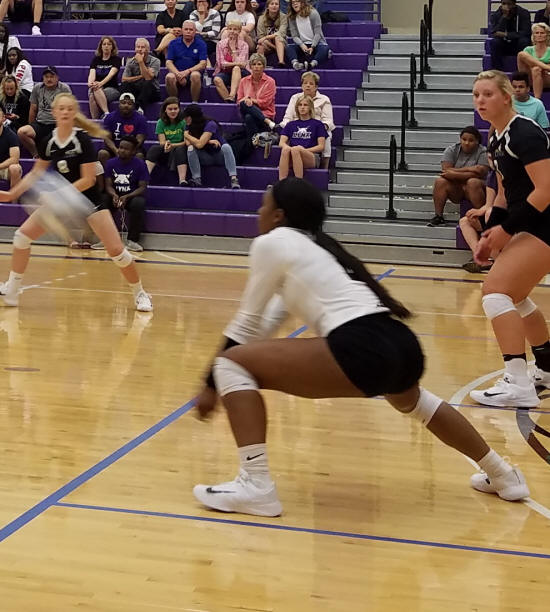 Lincoln's second match of the day put them up against Waubonsee CC. LC picked up right where they left off against Mac Murray and took the first set 25-19, but stalled late in set two and wound up dropping it to WCC 28-30. Waubonsee used the momentum from that set win to take set three from Lincoln 25-22. The Lady Lynx regrouped in set four to earn a convincing 25-17 win and force a deciding set to 15. In that set, LC held a 10-7 advantage, but could not hold on and dropped it 15-12 to give the team its first loss of the season. Jenna Weller connected with Lincoln hitters often in the match and totaled 20 set assists. Malinowski again led the team with 17 kills while Mikayla Siebert had 14. Middle hitter Cassidy Sanneman (Henry) led all servers with seven points and had four kills and three blocks in the match.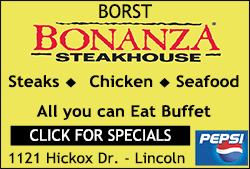 Coach Tippett saw the loss as a learning experience for his players. "We had a couple of stretches where we hurt ourselves with missed serves and at times we had trouble passing the ball to target on serve receive," said Tippett. "Those breakdowns are the kind of things that can keep a team close enough to steal a set from you, and that's what happened to us in this match."

LC would not have much time to process the loss, as they went right into their third match of the day against a well-rested team from Joliet Junior College. The Lady Lynx showed they were up to the task though as they defeated JJC 25-19, 25-21, 25-23. Makayla Suelter led the team with 27 set assists and she served five points. Sophomore Defensive Specialist Erica King also served five points and had eight digs. Middle hitter Elysa Smith (Metamora) led the Lady Lynx with six service points and had three kills and block.

LC Coach Mark Tippett was pleased with his team's performance on the weekend. "I thought our players handled adversity extremely well this weekend," said Tippett. "The lineups we put on the floor were certainly different from the ones we have been practicing so far this season, but when injuries and life events come up, you just have to make adjustments and keep fighting," he continued. "Mikayla Siebert did a fantastic job at left side and Megan Gillium impressed us all with her play on the right side, especially considering the fact she has not practiced with us as a front row player at all this season. This was also a good opportunity for Weller and Suelter to get a lot of in-game reps, and I thought they both did an outstanding job of running the offense."

LC will be on the road this week as they travel to Parkland on Wednesday and will compete in an event at the College of Du Page next weekend.
[Mark Tippett
Lincoln College
Sports Information.]