WLB 7th Grade Girls Basketball headed back to the state championship
Send a link to a friend Share
The West Lincoln-Broadwell Lady Wolverines Basketball Team plowed through the competition on Saturday at the Class 7-1A IESA State Tournament in Assumption.

WLB defeated Piper City 47-9 in the quarterfinals Saturday afternoon.

Saturday evening WLB defeated Morton Blessed Sacrament 44-21 in the semifinals.

WLB (27-0) will take on Carrollton St. John (21-1) in the championship game at 7:30 p.m. Thursday night at Assumption.

In the game versus Piper City, Kloe Froebe of WLB tied a state tournament record with most FG in a game with 12. Froebe tied the record held by another WLB player from the past, current Lady Railer sophomore Leah Schneider.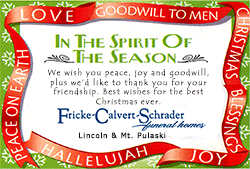 Scores by quarter vs. Piper City

WLB 17 28 47 47
Piper City 5 7 9 9

WLB stats versus Piper City

Froebe 27 points 3 assists 9 rebounds 10 steals Martinez 18 points 1 assist 3 rebounds 5 steals Heitzig 2 points 1 rebound 6 steals
Bowman 5 rebounds 5 steals
A. Turner 2 rebounds 2 steals
Geriets 5 rebounds
Baker 1 rebound
J. Turner 1 rebound 2 steals

Scores by quarter:

WLB 14 27 38 44
Morton 2 7 14 21

WLB stats versus Morton Blessed Sacrament

Froebe 28 points 2 assists 5 rebounds
Bowman 7 points 4 rebounds 4 steals
Martinez 5 points 3 steals 3 rebounds
Heitzig 2 points 2 rebounds 3 steals
Geriets 2 points 1 assist 4 rebounds 4 steals Whiteman 1 assist
A. Turner 2 rebounds
Boyer 1 rebound
Burge 1 rebound

[Teena Lowery]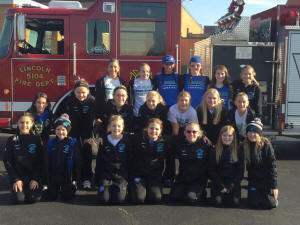 Members of the WLB Lady Wolverines pose in front of a Lincoln Fire Department firetruck on Friday prior to their state tournament send off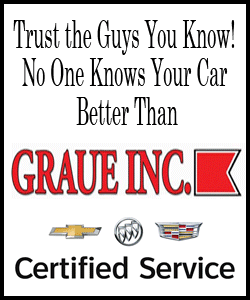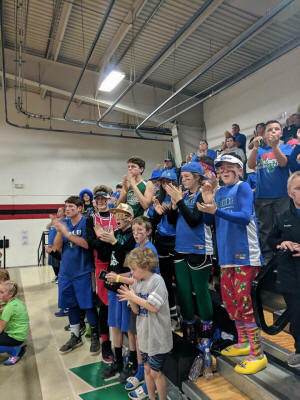 A pep rally by fans on Friday pumped up the Lady Wolverines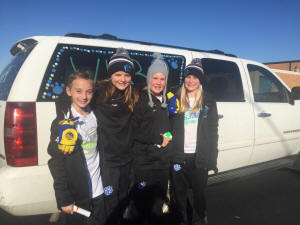 Just a few Lady Wolverines anxious to hit the road to Assumption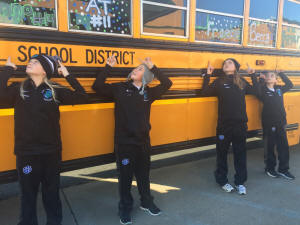 A WLB bus is decorated for the Lady Wolverines as they prepare to head to state
[Photos by Kari Froebe]