Subaru Media Event

Send a link to a friend Share
LINCOLN
On Saturday, December 2, Santa arrived at the Lincoln Banquet Center in a 2018 Subaru Outback. The vehicle was a gift donated to Community Action Partnership of Central Illinois for its Meals on Wheels program. Santa said he uses a Subaru instead of a sleigh for shorter trips.

CAPCIL's Breann Titus introduced several who work with the program including CAPCIL's Senior Nutrition Director Becky Leamon, Meals on Wheels Coordinator Tonita Reifsteck, CAPCIL Executive Director Alison Rumler-Gomez, and United Way Director Patti Becker.

Titus said CAPCIL has been recognized for its programs and out of the box thinking.

The Meals on Wheels Program serves 180 clients weekly and the Subaru will enable CAPCIL's Meals on Wheels program to serve 15 more clients and over 300 more meals each month. CAPCIL is one of 50 programs out of 200 requests to receive a Subaru Outback from Green Family Dealers.

Subaru representative John Franz said during Subaru's Share the Love Event, people who buy Subaru's can donate $250 of the purchase price to the charity of the choice. Meals on Wheels is one the charities benefitting from it.

Leamon said it was such an honor to receive the vehicle and its impact on the community will be astronomical. The Meals on Wheels Program also provides wellness checks and socialization for those they deliver meals to. Drivers let CAPCIL know if someone does not answer the door or does not seem well. Family members have told them that has saved a loved one's life.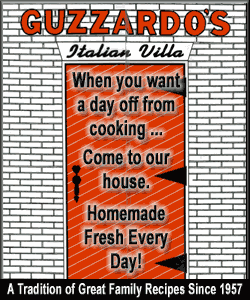 Leamon introduced Steven, a long-time client of the program who said he feels better being checked on by the people working with the Meals on Wheels Program.

Becker said United Way is privileged to help out the program and the number of people helped by it is phenomenal. It helps loved ones be assured their family members are being taken care of.
Reifsteck said she enjoys working with Meals on Wheels. Seven churches assist with it and five of the volunteers take time off work to deliver meals once a month. Several area businesses also help. She said you get more out of it than you think you are giving.

Titus said volunteers make the agency go round and thanked CAPCIL's governing board for being there for the agency.

[Angela Reiners]