Big night from Bowers leads Lincoln to win over Mattoon
Send a link to a friend Share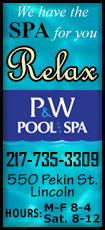 [December 06, 2017] Lincoln senior Isaiah Bowers , fresh off a season high of 25 points on Friday against Taylorville, continued his assault on the scoreboard with a game-high 24 points on Tuesday night at Mattoon in Lincoln's 62-33 victory.

Lincoln used two dominating runs, a 15-0 run to start the game and a 30-9 stretch to close the contest, to run its record to 5-2 on the season and 2-1 in the Apollo Conference. Bowers got double figure scoring help from sophomore Isaac Dewberry who tallied 12 points. In fact, the duo combined for all of Lincoln's 19 points in the fourth quarter en route to the 29 point win.

Playing off the recipe that worked against the Tornadoes, it was suffocating defense leading the Railers early in the contest. Mattoon (3-3) had a bad pass, traveling violation, and ten-second backcourt violation in their first three possessions. It wasn't until past the halfway mark of the first quarter before Lincoln allowed the Green Wave to get their first shot.

Everything was working early for Lincoln as senior Titus Cannon, who continues to impress at the point, on both the offensive and defensive ends, starting the scoring with a three left of the top of the key. For the rest of the quarter, all eyes were on Bowers and junior Colton Holliday. Bowers scored the next two baskets on a lob from Tate Sloan and a 17-foot jumper. Holliday gave the Railers a much needed additional scoring option by scoring off a nice, selfless bounce pass from Bowers. Holliday's third basket of the quarter came after three offensive rebounds for the Railers. When his shot dropped, Lincoln had already taken a 13-0 lead. With less than a minute to go, it appeared Lincoln would hold for one, but when Bowers broke free from his defender on a back door cut, Cannon delivered a pin point pass to Bowers, who put Lincoln up 15-0.

After a turnover by Mattoon, Lincoln looked to be on the way to a shutout quarter. However, a pass characterized by Lincoln coach Neil Alexander as "ill-advised and unnecessary" was intercepted by Mattoon's Jaydon Noe. The junior drove down court and his nifty wrap around drive allowed him to get to the basket and score, putting to rest Lincoln's hope for a perfect eight minutes of scoring defense.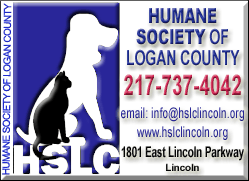 "I don't know why the pass was thrown," Alexander said. "You don't skip an open man, you pass it to him and let him pass it to that open guy. It's just one of the things we have to work on."

The basket from Mattoon seemed to allow them to take a deep breath, relax, and realize there was plenty of time to get back into the game. It would also be fair to consider that the Railers may have gone to coast mode a bit early. After Ben Grunder scored to push the lead to 17-2, Mattoon's Jacob Spitz hit a three pointer, the first of two in the quarter, to put a little pep in the step of the Green Wave. With Lincoln up 22-10, the Railers turned to Bowers. The senior scored on a 16-footer and layup from the back door pass of Dewberry to give the Railers their largest lead of the first half at 26-10. Bowers' scoring outburst the past two games has him closing in on a milestone a little earlier than many had thought. His 24 points on Tuesday puts him just 16 points shy of 1000 points. He is currently 21st all-time with Dan Duff next in his sights with 991.

Holliday's final points of the game, an off-balance shot near halftime, put Lincoln on top 30-15 and things seemed to be well in control.

[to top of second column]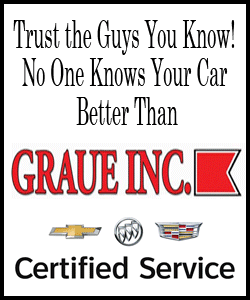 A 9-2 run by Mattoon to start the third quarter brought the margin back to single digits. "Their shooters got open, they made adjustments, and that got them back in the game," Alexander said. Threes from Spitz and Jadyn Princko twice cut the game to 32-24. Bowers stopped the Mattoon momentum with a 10-footer. The key play of the game may have been a defensive effort from Cannon. With Mattoon trying to cut the lead back under double figures, Cannon was able to come away with a steal and quick layup to push the lead back to 12 at 36-24. From there, it was all Lincoln.
The Railers ran an end of quarter out of bounds play to perfection as Bowers took a return pass after inbounding to drain a three pointer. With Lincoln up 43-26, Bowers hit his second three. From there, it was an exhibition in mid-range basketball. "This is a different team, from what we've had in the past," Alexander noted. "Instead of shooting threes, we do pretty well with mid range shots. If we can shoot the percentage we did tonight and how we've been shooting, I will take that."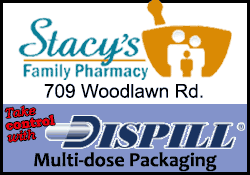 Coming up big during the fourth was Dewberry. His natural basketball abilities are really fun to watch. It seems like there is no effort with his game but his athletic prowess is something to be seen. One floater after another came from Dewberry as he scored ten in the final quarter. Bowers filled in the gap of scoring with nine of his own. It feels like Bowers is trying to take ownership of this team. With big nights the past two games, it will be interesting to see how the Railers will handle offensive needs if there is that night when Bowers is not hitting on all cylinders.

It took a while to put the game away, but Lincoln was just better on Tuesday. Hopefully, the play will continue on Friday night, Lincoln's last game before the seeds are voted on and announced for the Collinsville Holiday Tournament.

Bowers led the way with 24 points with Dewberry scoring 12. Cannon and Holliday each had solid nights, finishing with eight apiece. Grunder scored six on the evening while Sloan and Jermaine Hamlin each had two. In addition, by playing in the game, Bowers tied Ben Brackney for 10th all-time in games played in a Railer uniform at 103 games.

Another Apollo contest is on tap for Friday as the Railers welcome in Effingham. JV squad tips at 6 with the varsity ready to go at 7:30. I want to take a moment for a special thanks to Justin Tierney for filling in on our broadcast. My normal partner Josh Komnick was busy with coaching duties. It was much appreciated and he did a great job. He will be filling in a few more times during the season due to schedule conflicts.

LINCOLN (62)

Bowers 11 0-2 24, Dewberry 6 0-0 12, Holliday 4 0-0 8, Cannon 3 0-0 8, Grunder 3 0-0 6, Sloan 1 0-0 2, Hamlin 0 2-2 2, Whiteman 0 0-0 0, Funk 0 0-0 0, Froebe 0 0-0 0, Ewald 0 0-0 0, Pozsgai 0 0-0 0. TEAM 28 2-4 62. 3pt FG 4 (Cannon 2, Bowers 2).

MATTOON (33)

Thomas 11, Spitz 9, Princko 6, Ghere 3, Noe 2, Donaldson 2. TEAM 12 4-6 22. 3pt FG 5 (Spitz 3, Princko 2).

MATTOON 2-13-9-9 33
LCHS 15-15-13-19 62
[© 2017 Thomson Reuters. All rights reserved.]
Copyright 2017 Reuters. All rights reserved. This material may not be published, broadcast, rewritten or redistributed.