Railer defense leads Lincoln to victory
Send a link to a friend Share
[December 16, 2017] On a night where offense was hard to come by, especially in the first half, the Lincoln Railers found enough scoring in the second half to plod their way to a 44-30 win at Mt. Zion on Friday night. While the scoring may have been a bit down from their last few games, it was the defense that turned in another sterling performance, a performance that had a very important fan.

"I was really happy with our defense tonight," Lincoln coach Neil Alexander said. "They had two main shooters and we did a nice job in covering them. (Jonas) Smith was their main guy and he did hit a couple of shots but we made sure he didn't get on a roll or find any rhythm."

How non-existent was the first half scoring? Both teams had more turnovers for the half than made baskets. If it sounds like a game that was having trouble finding its identity, you would be correct. For those that are familiar with the rivalries, you could have plugged in Glenwood or Morton for the opponent and you get the idea of the type of game you were seeing.

Both teams were stingy on the defensive end, but it wasn't until Lincoln went on a 17-2 run in the second half that the Railers were finally able to find some breathing room on the way to the a4-point win. The win puts Lincoln at 7-2 on the season, improving to 4-1 in the Apollo Conference while Mt. Zion drops to 2-5 on the year, 1-2 in conference play.

The Braves started the contest by covering senior Isaiah Bowers from the time he left the bench. Wherever he went, Bowers was being blanketed by tough man-to-man pressure. As for the rest of the team, Mt. Zion packed the defense into the lane, daring Lincoln to find offense from the outside. Early on, that was not happening. "They played tough. I was really impressed with how hard they played us," Alexander said. "But, this will be a good game tape to watch. It will give us ideas on what teams will be trying to do. Believe me, we will be seeing a lot of it. Especially down at the tournament (in Collinsville)."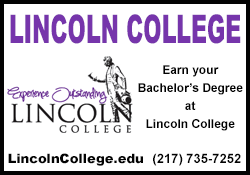 With Bowers being isolated, it would be up to other Railers to step up. Lincoln got on the board on a shot of glass from inside by Colton Holliday. Senior Titus Cannon put the Railers up 5-2 with the first of two threes on the night. After a Mt. Zion basket cut the lead to one, the Railers could not find the bottom of the basket. Thanks to early foul trouble, the Railers did have their chances from the free throw line. Unfortunately, the struggles from the line continued as the team finished 8 of 15 from the line, including 4 of 7 in the first half. Drew Bacon split a pair of free throws while Bowes made three for four to push the advantage to 9-4. A pair of baskets on the inside from Mt. Zion's Mitchell Binder cut the lead to one.

Coming into the season, the amount of senior leadership on the team was going to be a key. On Friday night, with Bowers being bottled up and held to just those three free throws, other seniors stepped up. Tate Sloan finally made the Braves pay for packing the lane by draining a three-pointer, making the lead 12-8. With 1:31 to go in the half, Mt. Zion's Smith finally got on the scoreboard. It was not with one of his patented deep threes, but a pair of free throws. A drive from another senior, who was in for a big second half, saw Ben Grunder put the Railer advantage to 14-10.

In the first half, Lincoln only got ten shots, making four. That, along with five turnovers, gave plenty of reason why the Railers only put up 14 points. The defense did the same job on Mt. Zion, forcing five turnovers as well.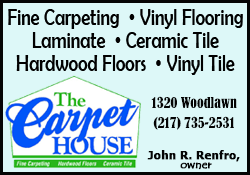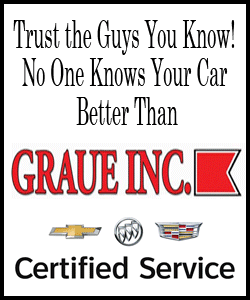 The pace definitely picked up in the second half. Smith hit his first three to bring Mt. Zion within one. For Lincoln, it was back to a reliable old friend. Grunder hit three-pointers from the right corner on two consecutive possessions and, when Titus Cannon hit from deep in the left corner, the Railers had jumped to an eight-point lead at 23-15. Smith hit his second from deep to cut the lead to five before Bowers scored his first basket of the night on a back door pass from Cannon.
Grunder continued his strong third quarter play where he scored eight of his ten points. His drive ignited the game-deciding run. Cannon followed with a basket and then split a pair of technical free throws after Mitchell Binder was unhappy after a call in which Bacon drew a charge for the second game in a row.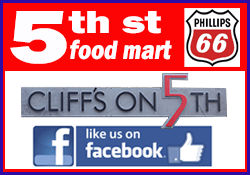 Bowers continued the run with a drive and Isaac Dewberry ended the quarter scoring with a layup as Lincoln's four-point halftime advantage had grown to 13 at 34-21. More options presented themselves on the offensive end as Jermaine Hamlin scored in the lane twice to the Railers a 17-point lead. Free throws from Greg Hart stopped the momentum for a moment before Bowers his a three-pointer and a free throw to push Lincoln to their largest lead of the night at 42-23.

Bowers finished the scoring with two free throws, pushing his team high mark to 13 points. Grunder also reached double figures with ten. Cannon finished with nine while Hamlin added four, Sloan scored three, Dewberry and Holliday each chipped in with two, and Bacon had a free throw. For those that did not score or even get in to the game, Coach Alexander was very complimentary of the bench. "Those guys on the bench were really enthusiastic tonight and, believe me, that is big. It really helps when you are sitting there cheering for your teammate out there and not worrying about you. That's when you are a team. Their contribution needs to be recognized."

Lincoln has one final game before Christmas as Charleston comes to Roy S. Anderson Gymnasium on Friday. The conference reaches the halfway point against Charleston. The sophomores will get things started at 6pm. If you are coming out to the game, make sure you leave extra time to check out Gregg Alexander's team, a squad that picked up the win over Mt. Zion 80-29 with the starters not seeing any time in the second half.

LINCOLN (44)

Bowers 3 6-8 13, Grunder 4 0-1 10, Cannon 3 1-3 9, Hamlin 2 0-1 4, Sloan 1 0-0 3, Holliday 1 0-0 2, Dewberry 1 0-0 2, Bacon 0 1-2 1, Whiteman 0 0-0 0, Froebe 0 0-0 0, Ewald 0 0-0 0, Pozsgai 0 0-0 0, Funk 0 0-0 0. TEAM 15 8-15 44, 3pt FG 6 (Cannon 2, Grunder 2, Sloan, Bowers)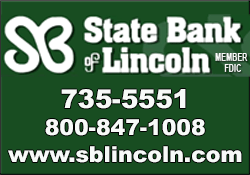 MT ZION (30)

J. Smith 11, Binder 11, Durand 4, Hart 2, Bender 2. TEAM 10 7-7 30. 3pt FG 3 (Smith 2, Binder).

MT ZION 4-6-11-9 30
LINCOLN 6-8-20-10 44

NOTES: With his 13 points, Bowers now has 1024 points which places him 18th, passing Jason Osbron and Nathaniel Smith. His three pointer ties him with Jordan Gesner and Will Podbelsek in 24th place with 92 threes.
[Jeff Benjamin]